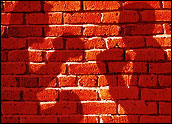 Intel is looking to bounce back from its disappointing second quarter earnings report by beating its charging rival Advanced Micro Devices to market with a four-core processor later this year.
AMD was able to beat Intel to market with its dual-core Opteron chips for x86 servers last year, and while the smaller company's quad-core server chip is not expected until 2007, AMD still managed to leverage its technology lead for greater market share.
Now, as Intel prepares to forcefully regain some of its market dominance, AMD will surely resist the loss of its hard-earned positional success, and the result will likely be a big fight on price, Semico Research President Jim Feldhan told TechNewsWorld.
"That's a sure recipe for aggressive pricing," he said. "I don't think Intel or AMD are going to get out of the price competition of the market."
Toll for Transition
Until recently, Intel had been enjoying the benefits of the higher volumes and margins that came with its ownership of more than 70 percent of the market, but its latest quarterly earnings show the steep price the chip maker has paid to become the industry giant it is, according to Feldhan.
With Intel's announcement of a new Core architecture last spring, the company lost significant sales to customers who planned to wait for newer products.
"The downside is, when you change architecture, that is extremely difficult to manage," Feldhan said. "They fell behind AMD and have been in catch-up mode [ever since]."
Fixated on Foe
As AMD prepared to release its own quarterly earnings results this week, rumors of the smaller company's planned price cuts were brewing in the semiconductor industry.
However, neither AMD nor Intel wants to see prices plummet out of control, and both may be holding back a bit on lowering their prices and profits, IC Insights Vice President of Market Research Brian Matas told TechNewsWorld.
"They may be saying let's not kill each other and kill ourselves over it — let's settle down this price war," he said.
Matas questioned Intel's focus on gaining back the relatively small amount of market share it has recently given up to AMD.
"It seems Intel is hell-bent on getting that market share back, and I'm wondering, is it worth it?" he said.
Size Matters
Although Intel may be suffering from its old image and new competition, Matas suggested the larger chip maker would eventually win a drawn-out price fight because it could withstand such a fight the longest.
Both companies are expected to quickly ramp up production on new processors, and will likely enjoy the benefits of a stronger PC market going forward, particularly in notebooks, Feldhan said.
Intel, he added, may be leading the way to more efficient semiconductor manufacturing with larger, 300 millimeter (mm) silicon wafers, but AMD will soon be transitioning to 300mm wafers itself.
"That's going to allow, I think, AMD to be a little more price competitive when they need to [be], putting pressure on Intel," Feldhan said.