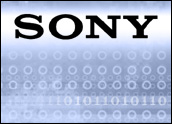 Sony lowered the price of itsPlayStation 2 game console by US$20 to $129 as gamers wait for the next generation of the machine, PlayStation 3, expected in November.
The Japanese electronics giant is advertising the price cut with an Internet and print media blitz in the hope of driving sales before the PS2 is eclipsed.
There is a growing market for the PS2, as well as for the original PlayStation and older consoles and games, Parks Associates Director of Broadband and Gaming Michael Cai told TechNewsWorld.
PS2 Is Number One
The PS2 is the most popular gaming platform in the world, Sony claims, with more than 101 million units and a billion games shipped to date. It hit store shelves six years ago as the successor to the first PlayStation, which debuted in 1995.
The Sony console family's first — and fiercest — competition came from Microsoft's Xbox, now available as the next-generation Xbox 360. It has a huge following among interactive Internet gamers.
Still Playing Games
Sony's PS2 price move will help the company attract more casual gamers as customers, the company expects. The PS2 offers a wide selection of game titles and low-price accessories such as the EyeToy.
"While we continue to innovate and design groundbreaking new products, we remain dedicated to our long-term vision for the PlayStation 2 platform," Sony CEO Kaz Hirai said.
Sony has successfully kept older platforms alive through price cuts in the past, JupiterResearch Vice President Michael Gartenberg told TechNewsWorld.
"As long as the games are fun, there's going to be a market for them," he said.
Price Over Performance
The price cuts are fairly typical given the age of PS2, he noted, adding they tend to draw in consumers who have not yet bought any gaming device.
Sales are driven not only by lower hardware costs, but also cheaper software. Over time, game prices often drop dramatically, Parks Associates' Cai said.
"There are always late adopters, and they pay more attention to price than features and functionality," he pointed out.
So Long Xbox
While Sony has supplied the market with PS2s leading up to the PS3 launch expected later this year, Microsoft is likely to abandon its older model.
"I believe Microsoft is going to discontinue Xbox before the end of the year," he said.
However, Cai pointed out that Microsoft's newer Xbox 360 has a significant lead on Sony and PS3, particularly when it comes to online play.