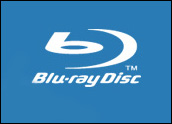 Moving closer to the long-expected smackdown between the Blu-ray and HD-DVD high definition product standards, Sony has announced several new product releases designed to support the Blu-ray camp.
The company plans to ship its new Bravia flat-panel televisions with full high-definition capabilities in the second half of 2006. The TVs will complement other Sony products built on the Blu-ray standard, including the recently announced BDP-S1 Blu-ray Disc player and the Vaio RC Desktop PC with a Blu-ray ROM disc drive.
"We plan to bring the best possible visual experience to consumers, and 1080p full HD is the holy grail of picture quality," said Randy Waynick, senior vice president of the Home Products Division for Sony Electronics.
Consumers' Choice
Some industry participants — retailers concerned about limited shelf space, for instance — had hoped that a compromise would be reached between the two standards or that a movement to manufacture dual-standard devices would gain traction.
That did not happen. Now, as manufacturers such as Sony announce plans to deliver next-generation high definition products and content, retailers and consumers will eventually be forced to choose.
The actual standards in question have become almost beside the point. With manufacturers, software makers and content producers choosing up sides, the Blu-ray vs. HD-DVD standards war is going to be settled by numbers.
"It is all about how many consumers can one or the other standard attract," Mark Knox, U.S. representative for the HD-DVD Promotions Group," told TechNewsWorld.
HD-DVD, he said, not surprisingly, is best positioned to become the dominant standard. "We are coming to market much sooner, and our solutions are going to be half the cost of the alternative."
Consumers have shown little interest in the tech and entertainment industries' machinations over the last few years, he points out, as companies aligned themselves with their favored standards. "They don't care — they just want to get their hands on these products and have them work."
Pent Up Demand
Right now, few consumers have noticed the competition between the two standards — most likely because there has been little traction developing in the high definition space. That is going to change, though, as more products come to market and more consumers purchase next generation TVs and computers.
"The one thing we see repeatedly is that once a consumer owns a high definition television, he or she immediately notices the difference — so much so that viewing habits adjust in order to watch high definition content," Knox said.