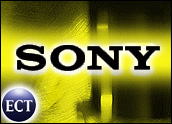 Sony has developed a display screen so thin it can bend like a piece of paper while at the same time showing full-color video.
In the continuing race to shrink the size of gadgets while increasing the amount of cutting-edge technology crammed inside, Sony has topped its competitors with the release of a 2.5-inch display that is only 0.01 inch thick.
"In the future, it could get wrapped around a lamppost or a person's wrist — even worn as clothing," said Chisato Kitsukawa, a Sony spokesperson. "Perhaps it can be put up like wallpaper."
Although there is a seemingly endless array of applications for the technology, Sony has yet to decide on how to use it in commercial products.
Wanted Technology
There are myriad possibilities for an ultra-thin display like Sony's, Todd Day, an analyst with Frost & Sullivan, told TechNewsWorld.
"It would be perfect for mobile and media devices like the iPod, Zune and other MP3 players," he suggested. "There is a big demand for smaller devices."
A paper-thin display could ease cost burdens for manufacturers, noted Day, allowing them to basically create devices without screens and add them after production. "It would take a complicated step out of process."
Cost and durability could be issues if Sony decides to compete in the home plasma market, he observed. However, the "electronic paper" display could be a competitor with projection devices.
"Increasing the display size is another obstacle facing Sony," Day said.
The Competition
So far, Sony is alone in the e-paper space. Other companies have shown off similar technologies, but they are only capable of producing stagnant images. Sony's new display is revolutionary, because it is the only one that can run videos at a consistent frame rate.
LG, Philips and Seiko Epson are all known to be working on a different e-paper technologies, but Sony maintains that its organic electroluminescent display delivers better color images and is more suitable for video.