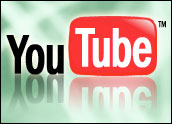 Online search giant Google andEMI Music have agreed to let users of Google's YouTube video-sharing site access music and clips produced by EMI artists.
The London-based publisher contracts popular recording artists including Coldplay, Norah Jones and David Bowie. EMI will now work with Google to develop business models through which YouTube users can view user-created content that features EMI-owned and copyrighted media, the companies said.
Compensation for Free Music
The financial terms of the agreement were not disclosed. However, EMI Music and its artists will be "fairly" compensated for their work, chief executive Eric Nicoli said.
EMI, the world's third-largest music company, is the last of the four major record companies to form a partnership with YouTube.
The company is expected to use YouTube's content management tools to focus on the use of its media and compensate its artists. The label also reserves the right to ask that EMI-copyrighted media be removed from YouTube.
"With this deal, all four of the world's major music companies are now official YouTube partners," said Chad Hurley, chief executive and cofounder of YouTube.
Do or Die
The fact that EMI is rushing into so many aggressive content deals — like removing digital rights management from music offered on Apple's iTunes and partnering with YouTube on music video distribution — all adds up to one thing, according to James McQuivey, an analyst with Forrester Research.
"EMI has decided it's do or die," he told TechNewsWorld.
The deal follows copyright lawsuits filed by media companies that accuse YouTube of allowing its users to pirate their programs on the popular video-sharing site.
In March, MTV's parent company Viacom sought more than US$1 billion in damages from YouTube and its owner Google for thousands of alleged copyright infringements.
Managing Internet Music
While the downloading of free content has already dented the music business, EMI appears to be doing the opposite of nearly every major strategy tried by music labels to blunt its effect, according to McQuivey.
"It's too early to decide if it's working — and for ailing EMI, the financial pressures facing the firm might make this a 'too little, too late' situation," McQuivey said. "But strategically, it gives EMI something no other major label has — a red badge of courage that will earn it some street credibility with music fans."