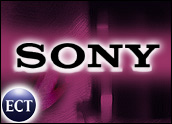 Although it is poised to bring some competition to the mobile gaming world with the PlayStation Portable (PSP), Sony seems more intensely focused on its PlayStation console and the silicon for the next-generation PlayStation3.
With IBM and Toshiba, Sony announced a new electronics chip codenamed "Cell" that will leverage multi-core processing to power the next generation of game consoles, including the PlayStation3 and other devices.
The announcement comes at the same time Sony is signaling it is cautiously approaching the mobile PSP, which — unlike the market-leading PlayStation — enters as a challenger to Nintendo, which has dominated the mobile gaming space with its GameBoy and last week unveiled its DS handheld, a dual-screen device for multi-player gaming and chat.
Commenting on the PSP's lower profile, Mercury Research president Dean McCarron told TechNewsWorld, "It may simply be an issue of [Sony] having more to talk about with [PlayStation's] brand new technology, whereas something that's portable doesn't have that particular technology."
Cell for the Future
The announced collaboration on the Cell microprocessor — a multi-core chip with a 64-bit Power core — is aimed at delivering a chip that is optimized for compute-intensive workloads and broadband media applications, including games and movies, the companies said.
Sony, IBM and Toshiba are showing off the processor and its highlights — multi-thread design, multiple operating system support, bolstered bus bandwidth, resource management for real-time applications, and on-chip security and copy protection — at the International Solid-State Circuits Conference (ISSCC) in San Francisco this week.
"We're revealing just a sampling of what we believe makes the innovative Cell processor a premier open platform for next-generation computing and entertainment products," said IBM senior vice president John Kelly III in a statement, referring to nearly four years of joint work on the chip.
Parallel Performance
Mercury's McCarron said the companies took a multi-core path and focused on multi-threading and parallelism, which allows multiple programs to run efficiently at the same time. "A large portion of games can actually run on a parallel platform," he said.
McCarron, who also said the partnership was likely an effort to put a large number of Cell chips in consoles and do so cost-effectively, indicated the increased performance in the chip will help feed graphics rendering needs of computer games.
"One of the main things with gaming is there is a lot of processor performance being dedicated to rendering," McCarron said. "You can always use more performance in rendering."
McCarron explained that by using parallelism, for example, designers could carve the display into regions and render each region individually, producing improved yet efficient rendering.
Slower Mobile Moves
While Sony is highlighting the Cell chip and its impact on next-generation devices such as the PlayStation3, the company is also indicating it will limit its rollout of the anticipated PSP, which promises PlayStation-quality graphics in a handheld.
The devices will hit the Japanese market this holiday season and are scheduled for sale in North America in about a year, but a Sony official reportedly signaled the company is keeping inventory low to avoid a glut of the gaming devices.
Parks Associates industry analyst Michael Cai, who said the mobile game market has been limited largely to the GameBoy so far, told TechNewsWorld that Sony's signaled price drop on the PSP — from more than US$300 down to under $200 — makes the device more compelling.
While that may help Sony win some of the mobile gaming market, it also makes the device less profitable than the PlayStation console.
Cai said Sony would likely find more success with the PSP by moving beyond the traditional mobile gaming market of children to older teens and young adults, something the company is apparently trying to do as evidenced by music and media-playing abilities in the forthcoming device.