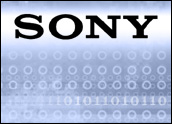 After weeks of speculation and to no surprise, Sony confirmed this week its next-generation Playstation 3 console will not ship this spring, but instead it will be delayed until the end of the year.
The announcement means added pressure for the electronics giant, since the postponement lengthens Microsoft's lead time with its Xbox 360 console released last holiday season and may open the door for Nintendo to release its next-gen Revolution machine near or before the PS3 comes to market.
At a press conference this week, Sony blamed the delay in part on remaining imperfections with the Blu-ray DVD technology included in the devices. Like previous Playstation models, the PS3 is expected to serve up music and movies in addition to providing gaming functions.
Making a Bang
Between now and the new world launch date set for November, Sony said it will put the finishing touches on the new console, which will be powered by a new processor co-developed by Sony, IBM and Toshiba.
"If you have to delay, you better make it a big bang once it comes out," Michael Cai, director of broadband and gaming for Parks Associates, told TechNewsWorld. "If Sony is smart, I suspect they'll do that."
In addition to Blu-ray DVD technology, analysts speculated that issues related to copy-protection, or digital rights management (DRM) technology, added to the delay.
Tech Tames Timeline
Many industry watchers had suspected that the PS3 would launch later in the year, because Sony had set an aggressive schedule for itself in saying originally that it would launch this spring, according to Michael Gartenberg, a vice president with Jupiter Research.
After all, the PS3 is expected to include a great deal of new technology that must be integrated carefully to create simple plug-and-play functionality, he told TechNewsWorld.
"It can be challenging when you're dealing with a number of new technologies," he said.
Multimedia Meaning
The holdup may indicate just how far beyond gaming the PS3 will be, Parks Associates' Cai said.
"If that's holding PS3 back, then I suspect Sony is doing a lot more than just gaming with the box. They're trying to position it as not only a gaming console, but also as a media server," he speculated.
At the same time, he said, Microsoft will undoubtedly make an attempt to take further advantage of its lead with the Xbox 360. "I don't think the impact is that significant, but the longer it takes, the more time Microsoft has to play."
Its new release date puts the company in a race against the clock to make it for the pre-holiday shopping rush. For that reason, Gartenberg stated, Sony must make sure it has its games, its manufacturing capacity and its availability issues all set for the launch as well.
"[These are] things Microsoft has had a year to work on," he said.