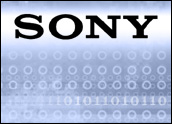 Sony is flexing its muscles at this week's E3 gaming conference in Los Angeles, showing off a motion-sensory controller and announcing pricing details for its much-anticipated Playstation 3 console.
Sony Computer Entertainment President Phil Harrison announced the details of the next-generation PS3 on Monday, along with a launch date of November of this year.
Although Microsoft has had a head start with its Xbox 360 update to the original Microsoft console, and Nintendo is rolling out its next-gen "Wii" console ahead of PS3, Sony is hoping a new Cell processor, improved graphics, and its re-design with new Blu-ray high-definition DVD technology will allow gaming's most dominant franchise to stay on top.
Motion Control
Other console vendors also are making headlines as the gaming industry gathers in Los Angeles. Nintendo issued a detailed announcement of its new Wii system, which will feature remote-control styled controllers that also function as a baseball bat, wand, sword and other implements in the console's games.
Sony has its own motion-sensing controller and reportedly demonstrated in-game airplane movements with the gadget during Monday's press conference.
Both companies have worked to innovate the user interface of console gaming and to incorporate physics and motion sensing, Parks Associates Director of Broadband and Gaming Michael Cai told TechNewsWorld.
Two-Pronged Pricing
The PS3, which will initially roll out in Japan, then in the U.S. and Europe this fall, will be offered in two versions: a US$499 model with 20 GB hard drive, and a $599 model with a 60 GB hard drive and wireless capabilities, Sony said.
The $499 falls in line with expectations, according to Cai. The purpose of the two price points is to promote the value of the more expensive one while not turning off more cost-conscious buyers, he explained.
Early adopters who will be looking to get their hands on the PS3 at launch are generally not as price-sensitive as mainstream customers, and are likely to be more willing to go up to $599 for the larger drive, Cai noted.
Global Challenge
While Sony laid out plans to provide as many as four million PS3s before the end of the year to keep up with demand, Cai pointed out the difficulty of a worldwide launch.
"A global launch is really challenging," he said. "Microsoft experienced that, and apparently, it's not as easy as we thought."
By launching around the globe, the console vendors run the risk of being unable to meet high demand in some regions, while consoles may sit in other areas that may not be experiencing the same response, Cai explained.
Anybody's Game
There is no doubt the PS3 will be a capable and powerful machine, but Sony does face a challenge in differentiating its higher-priced console from the competition, JupiterResearch Vice President Michael Gartenberg told TechNewsWorld.
While its new controller may be preferable to differentiation on the basis of image and graphics quality, Sony's motion controller is not as versatile as Nintendo's, Gartenberg added.
It appears that all of the console vendors are pushing the industry forward, but it remains uncertain who will score the most points with gamers.
"By all means, it's not clear that there's going to be a breakaway winner," Gartenberg concluded.