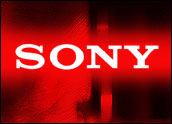 Sony has created a personal computer that can work as the core of a high-definition, multimedia system.
The Sony Vaio LT HD PC/TV is designed to serve as a "computer entertainment center," said Sony. In addition to powerful computing capability, the new unit can serve as a high-definition television tuner and as a high-definition Blu-ray disc player.
The unit merges "powerful PC performance with a stylish LCD" monitor, Sony said. There will be five configurations of the LT PC/TV, including one that doesn't support HD.
Supports Blu-ray Format
Pricing for the units, which will be available in October, starts around US$1,900. However, it's the top model that breaks the most ground.
The $2,900 HD version's Blu-ray disc optical drive allows users to not only watch prerecorded Blu-ray high-definition movies, it also allows them to record up to 50 gigabytes of content onto Blu-ray discs.
Top-of-the-line Vaio LT users can also plug a CableCARD into their units to access cable TV. The units do not come equipped with the CableCARD, however.
All models come with a 22-inch (measured diagonally) widescreen display that uses Sony's XBRITE-HiColor LCD technology. The "floating glass" design has the display framed with a transparent border that, according to Sony, "produces a stunning, floating effect."
Sight and Sound
Included with the package is a built-in 1.3 megapixel camera and an echo-canceling microphone.
Processing is handled by Intel Core 2 Duo processors and the units come with 2 GB of RAM and Nvidia GeForce 8400M discrete graphics cards designed to handle "demanding applications simultaneously such as graphics-intensive games and HDTV," said Sony.
Audio is output through two 3-watt stereo speakers and a 5-watt subwoofer.
The PCs ship with hard drives ranging in capacity from 320 GB to 500 GB. All run on Windows Vista and the most expensive comes with Vista Ultimate.
Neatness Counts
The LT PC/TV is "ideal for anywhere space is at a premium," Sony said, because it can be mounted on a wall or attached to a desk using a VESA (Video Electronics Standards Association)-compatible mount that is sold separately.
Each is outfitted with wireless 802.11n LAN (local area network) capability. "A wire organizing tab on the back of the chassis ensures that wires are discreetly routed, while ample ports are conveniently located on the sides," said Sony. The included fold-up, wireless keyboard, mouse and remote control also help cut down on wire clutter, the company said.
A special button allows users to shut off the TV tuning function while the computer continues to run. This means owners don't have to wait for the PC to boot when they want to watch some TV, said Sony.
An iMac Killer?
While some observers are comparing the new Vaios to Apple iMacs, primarily because they come with big, widescreen LCD displays, there's no comparison, said Stephen Baker, NPD Group vice president for industry analysis.
"Clearly, Sony is way ahead of Apple on this," Baker told TechNewsWorld. "However, I think where Sony is going with all-in-ones is a direction that Apple has chosen not to go towards. They have never integrated a tuner into a PC and they have always positioned the iMacs as PCs and not as convergence devices."
Comparing the new Sony unit to the iMac is "really comparing apples and oranges," he said, adding that he believes Sony "is looking at this as more of a home entertainment box that integrates both PC and entertainment functionality." Baker said a better comparison would be to the HP Touchsmart All-in-One, but he said HP is more focused on home productivity than is Sony.
Not for the Masses
The unit isn't likely to fly off the shelves, Baker noted.
"As to whether this will be a top seller, the answer is certainly not at the price point and feature set it is currently positioned as," he said. "It is a niche product focused on consumers looking for integration. It is not a mass product but is very much in keeping with Sony's philosophy for desktop PCs, which is to stay away from mainstream SKUs (stock keeping units) and concentrate on products that offer differentiation and focus. They are selling to niches with product like this and the XL3."