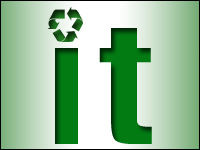 Part 1 of this two-part series discusses software applications designed to maximize a company's efficiency in terms of factors like energy conservation, water consumption and gas emissions.
Paper and packaging, those essential components of modern life, have a massive impact on the environment and so constitute a prime target for sustainable development and practices and the software that makes it all possible.
Paper manufacturing is the third largest user of fossil fuels worldwide, according to the American Forest and Paper Association (AFPA). The U.S. Toxic Release Inventory report published by the U.S. Environmental Protection Agency (EPA) states that pulp and paper mills are among the worst polluters to air, water and land of any industry in the country. The Worldwatch Institute offers similar statistics for the rest of the world. Excessive logging of trees contributes to deforestation — the permanent loss of forests and woodlands which is often cited as one of the major causes of the enhanced greenhouse effect and global climate change.
Making one ton of paper requires four trees and emits more than 1.5 tons of CO2e (carbon dioxide equivalent), in addition to consuming other resources, according to AFPA. Though paper can be made from fiber sources such as cotton and textiles, most paper is made from wood pulp. Today, the world consumes about 300 million tons of paper each year, most of which is made from virgin pulp. Recycled paper accounts for 38 percent of the world's total fiber supply, and non-wood fibers from plants like hemp make up 7 percent. The U.S., which contains only 5 percent of the world's population, uses 30 percent of all paper.
The "paperless" office, once predicted as a benefit of information technology (IT) adoption, has not transpired, according to the International Institute for Environment and Development (IIED). Industry analysts estimate that 95 percent of business information is still stored on paper. The Worldwatch Institute reports that 115 billion sheets of paper are used annually for personal computers.
HP, a leading supplier of imaging and printing equipment, has a major impact on paper use in business. HP sells paper to customers, uses paper in packaging, and uses paper in its offices, marketing materials, manuals and warranties included with its products. The company has announced its commitment to reducing its own paper use and to helping its customers use paper more efficiently and reduce their consumption. The goal: Reduce impact on the environment and save money.
On-Demand Printing
To address the need for sustainability in document-driven business processes, HP is helping customers move from analog batch printing to digital on-demand printing. Print-on-demand eliminates much of the waste and overhead of overproducing and managing (warehousing, processing returns, recycling) books, reports and other documents.
HP works with partners like Capella Technologies of Anaheim, Calif., a developer of enhanced solutions for HP LaserJet printers and MFPs. Capella was named recipient of the HP's 2009 "Solution Business Partner of the Year Award."
Through its Intelligent Print Management (IPM) software solution, Capella enables customers to improve business processes and meet corporate initiatives for engaging in environmentally friendly "green" business printing practices, controlling and reducing printing costs and fully assuring user compliance with networked printer privacy and security policies and procedures. IPM software is designed to allow network administrators to implement a coherent, enterprise-wide printer strategy based on intelligent print queue management, assuring that all documents are always printed on the most appropriate printer in a company network in order to avoid depleting ink and paper supplies.
IPM works in tandem with Capella's Windows-based MegaTrack application, which enables users to control printing resources through tracking detailed printer and consumable usage information by printer, user, project, department or cost center.
Secure document printing solutions help organizations ensure sustainability while controlling and reducing costs and complying with privacy laws, said Capella CEO Robert Blanchet.
"Pinpointing printing and copying misuse and abuse can help to ensure an eco-friendly corporate environment by curtailing the waste of ink and paper," Blanchet told TechNewsWorld. "In addition to promoting green initiatives, companies using print management and tracking software obtain improved visibility into their true printing costs, which helps them put into place workable action plans that provide real, effective ways to manage and reduce those costs by controlling access to and securing printers."
Crumpling Paper
Redondo Beach, Calif.-based Efficient Technology markets the Quik suite of products designed to help companies automate forms-related processes, from the end-user throughout the enterprise to the back-office and even third parties. More than 500,000 finance professionals use Quik to automate their forms, including pre-filling, saving, submitting, e-signing and straight-through-processing.
"The most important way software can be used to sustain the environment is to use it to eliminate all physical paper — by automating forms, applications and paper used to gather data," said Richard Walker, Efficient Technology president. "Doctors, insurance, real estate and escrow companies all make us fill out the same forms over and over — these could be digitized."
However, Walker sees an obstacle to acceptance.
"Companies need 100 percent adoption of the whole digital process," Walker told TechNewsWorld. "When paper is still performing key functions in the process, users tend to reject the new way of working because they fail to realize personal benefit or gain. The solution is automating the paperwork using software that mimics the user's natural way of performing the process, which enables them to see the benefit of using the new system, and increases adoption."
The data Walker's company has collected from companies using the Quik forms shows that the average financial advisor fills out 150 to 250 pages per month, he said, but in using the system they cut their related paper usage by a minimum of 50 percent or more.
Reducing paper usage in the financial services sector by 50 percent results in a saving about 1/5th of a tree per year per person (based on 1,800 pages per year; an average of 8,500 pages are produced from one tree), Walker stated.
"So, 50,000 users of our solution save about 10,000 trees per year," he said.
Building It Greener
Much of the massive over-consumption of paper in business occurs in office buildings, which are also in dire need of greening. However, the construction industry is greatly benefiting from the adoption and implementation of sustainability software, said Jim Barrett, manager of virtual construction technologies for New York-based Turner Construction Company, one of the largest U.S. construction management companies with a reported 2008 construction volume of US$10.6 billion. Turner is the largest "green contractor" in the U.S., according to Engineering News-Record's 2008 Top 400 Contractors Sourcebook,
Among the tools that Turner uses for early conceptual analysis are Autodesk's Ecotect Analysis and Green Building Studio, into which the company imports 3-D Building Information Models (BIM) representing future project prototypes.
"We're using the computer to do what it does best — which is to crunch millions of data points, very quickly, and provide organized feedback so our clients' decision-making is better informed with a more 'holistic' whole-building perspective earlier in the pre-construction phase than was possible in the past," Barrett told TechNewsWorld.
"And when a project team does engage in this process with these new building performance analysis tools, we do see tangible benefits in schedule, cost, quality and reduced waste," he said. "Because of that, we may finally be seeing the advent of the 'Triple P' sustainable enterprise in the construction industry to the benefit of 'people, profit and planet.'"