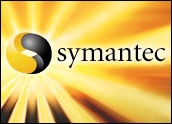 Computer security veteran Symantec on Monday unveiled Norton 360, a comprehensive suite of PC security applications that aims to cover all system protection bases in one box.
The new product is "designed to work as automatically as possible," according to the company, which has positioned Norton 360 as a user-friendly, all-in-one home computer security bundle that provides up to three computers with antivirus, antispyware, firewall, intrusion protection and antiphishing protection.
Additionally, it offers local and online backup/restore, as well as some basic system optimization functions, which it calls "PC Tuneup."
Gaining Shelf Space
By releasing a suite of security applications in addition to its standalone products, Symantec is attempting to fragment the market, Jon Oltsik, a senior analyst at Enterprise Strategy Group, told TechNewsWorld.
This approach takes market share away from its competitors, Oltsik reasoned. Unlike its earlier security products, Symantec is not aiming Norton 360 at tech wizards who might prefer complex, standalone security programs.
"There's a new market for this kind of lightweight, family-oriented security, and what Symantec is doing is they're kind of segmenting their products to focus on different submarkets of the consumer market," said Oltsik. "This is … drop dead easy security. It's not meant for gearheads."
Most consumers don't want a lot of complexity, he said, adding that they want to buy a box from a familiar name, install it and forget about it.
"If you're a home user, you're really protecting yourself against the widespread, malicious attacks, the worms, the spyware-based Trojans," said Oltsik.
Mainstream but Not Lightweight
Symantec concedes the point. "Norton 360 is designed for mainstream computer users who require a comprehensive security solution that's easy-to-use and requires minimal user interaction," the company said.
Suites are clearly the hot trend, said Steve Orenberg, president of Symantec competitor Kaspersky Lab, which moved into retail sales just last summer.
The sales of suite-based products will increase, while standalone antivirus packages should hold their own or decrease in popularity, he predicted.
"Basically, it seems the suite is the growth category," he told TechNewsWorld. He also claimed that one should not assume that security software suites offer watered-down antivirus protection just because they simplify the protection process.
Despite being simple to use, the new Norton package includes some advanced protection technology, including software that guards against nefarious "rootkit" action and identifies threats "in real time" by keeping an eye on computer memory fluctuations and other system behavior.
The package is priced at US$79.95 for a one-year subscription, which is nearly double the price of Microsoft Windows Live OneCare.
However, Symantec's all-in-one product includes 2 GB of online storage space as part of the price. Users can gain additional online storage in 5 GB, 10 GB and 25 GB increments, which can be purchased for $29.99, $49.99 and $69.99 per year, respectively.