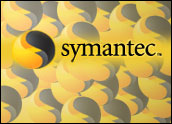 Symantec is planning to introduce two mobile apps and a Software as a Service security application under an initiative dubbed "Norton Everywhere."
The two apps are Norton Smartphone Security for Android Beta and Norton Connect Beta. The third product, Norton DNS Beta, is a cloud-based service through which users are able to configure their routers or PCs for basic security.
The point, explained Dan Nadir, director of product management, consumer business for Symantec, is to offer the company's security functionality to devices other than the personal computer.
"The number of devices connecting to the Internet is growing exponentially," he told TechNewsWorld — from tablet devices like the iPad to set-top boxes, gaming devices, digital picture frames and home networking systems.
There are more than 10 billion non-PC devices that connect to the Internet right now — and that number is expected to grow to almost 20 billion by 2014, according to IDC.
Typically, these devices have little or no security built into them — nor are users conditioned to think of them as a vector for attacks like those that plague personal computers.
Possible Scenarios
Devices that aren't necessarily Web browser-based usually aren't on people's radar when they think about security, Nadir explained.
Because Symantec's new security service is provided through the router, any device that uses it to connect to the Internet is protected, he said.
For example, suppose someone using WiFi to connect to the Internet from his iPad tried to open an email that was likely a phishing attack, Nadir suggested. If his router were configured to support Norton DNS Beta, that person would be given a warning that the message was likely malware — just as he would if he were about to try the same task on a Norton-protected PC.
A slightly different scenario might play out at a public WiFi spot with a router configured to use the service, Nadir said. "Let's say the owner of this spot, say it's a coffee shop, doesn't want customers looking at inappropriate content such as porn. The protection settings can be configured to block those sites."
Mobile Vector
The smartphone is becoming an increasingly vulnerable target, because the number of smartphone users is growing exponentially, far faster than for just about any other smart device. However, few of them realize that their devices are vulnerable, Beth Jones, senior threat researcher at Sophos, told TechNewsWorld.
"We regularly see proof of concepts created for mobile devices, and every now and then a worm gets into the wild that can do some real damage," she said, pointing to the Rick-Roll worm that targeted jailbroken iPhones last November. It was a "benign" hack, in that no damage was done, but it was followed by a more serious hack that stole user data.
Malware has infiltrated the Android marketplace as well, noted Jones.
Product Info
Norton Smartphone Security Beta for Android is scheduled to be available in June 2010. In addition to antimalware protection and call-blocking features, the app provides functionality that allows users to remotely lock or wipe their device via text message in the event of loss.
Symantec is developing the app with HTC.
The Norton Connect Beta is also scheduled for a June release. It can access any files archived via Norton Online Backup or Norton 360 from an iPhone, iPad or Android device.
The third offering, which resides in the cloud, is Norton DNS Beta. It provides security at the Domain Name System level via Web-filtering and URL-verification methodologies. In other words, every time a user navigates to a URL — from any device — that URL is verified by Norton as "safe."
It is also scheduled for June release.
It hasn't been determined yet when — or if — these products will move out of beta, Nadir said.
They will likely be enhanced, but Nadir was unable to provide any details about additional product development plans.
As part of its Norton Everywhere initiative, Symantec is investing an undisclosed amount in the startup Mocana, to help it port its Live Update service to smart devices.