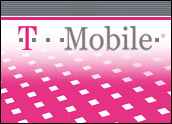 T-Mobile has introduced the first product in a new smartphone line, dubbed the "Shadow." In a departure for a wireless carrier, T-Mobile worked closely with Microsoft and the device manufacturer throughout the product's development.
The Shadow's user interface (UI) is based on features in Microsoft Windows Mobile 6, but it looks nothing like the platform.
Consumer Focus
"T-Mobile's vision for the Shadow was to offer users a device that had more of a consumer focus, compared to the enterprise-designed smartphones that are on the market," Ryan Reith, senior research analyst with IDC, told TechNewsWorld.
The UI on Windows Mobile 6 was considered "overpowering to the average consumer," he said. So, T-Mobile worked with Taiwan-basedHTC to develop a UI that simplifies the underlying technology of Windows Mobile and presents T-Mobile's most utilized offerings — such as MyFaves, a service that offers unlimited nationwide calling and one-click communications access to a certain number of people.
Next in Line?
For T-Mobile, this release is the first in a planned line of products that will emphasize consumer-friendly communications.
"My take on that is that T-Mobile will continue the work it has done with its new operating system and use that to continue to build on top of Microsoft Windows Mobile," Reith continued.
In keeping with this consumer orientation, the Shadow line's price points will likely hover around the current low end for high-function cell phones, he added. The first release is expected to command a retail price between US$149.99 and $349.99, depending on the user's contract. Also, T-Mobile has dropped the cost of its its unlimited WiFi and EDGE (Enhanced Data Rates for GSM Evolution) data plan by $10 to $19.99 per month.
One notable feature missing in the shadow is UMA (Unlicensed Mobile Access) technology, which lets switch seamlessly between cellular and unlicensed spectrums such as WiFi. That functionality could well be incorporated into later phones, Reith said.
"My understanding is that the reason why they did not include it in this version is that it would have pushed out the product development cycle by another six to nine months," he remarked.
Among the features the phone does offer:
enhanced myFaves, which lets users set up a list of favorites they can easily call or send e-mail, text, instant messages, pictures, videos and voice notes;
a spin navigation wheel to scroll through the UI, myFaves icons, and other features;
a hybrid keyboard with predictive texting;
a 2.0-megapixel digital camera with video capture and multimedia player;
lights and sounds that differentiate one function from another;
WiFi and EDGE-enabled high-speed Internet access;
a reminder feature for birthdays or anniversaries; and
a T-Mobile Address Book that lets users import contact information from Yahoo, Gmail, Microsoft Outlook and other e-mail services.