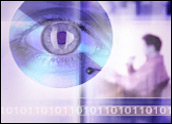 The Boston suburbs were in lockdown on Friday, following a deadly shootout Thursday night with two men suspected of setting off bombs at the Boston Marathon on Monday.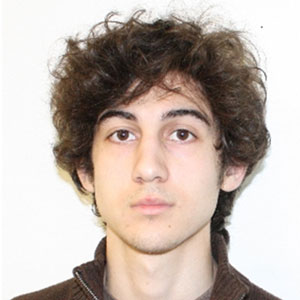 Dzhokar Tsarnaev, age 19
One of the suspects was fatally wounded; the other is on the run. Boston closed its schools and its transportation system, and urged businesses to shut their doors in order to catch the fugitive, identified by the FBI as 19-year-old Dzhokar Tsarnaev.
The tally to date:
three people killed on Monday, including an eight-year-old boy;
170 people wounded, some very grievously;
a campus security officer at Massachusetts Institute of Technology killed on Thursday night after responding to a disturbance; the two suspects, Tamerlan Tsarnaev and Dzhokar Tsarnaev, allegedly robbed a convenience store and threw explosives at police as they escaped; and
a terrified Boston populace
Fast-Moving Events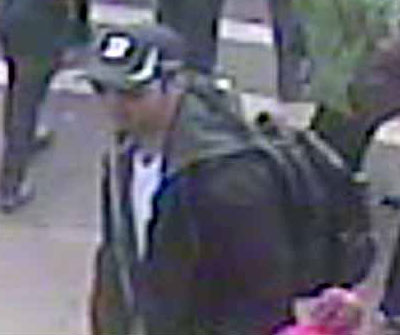 The FBI released this image of 'Suspect No. 1.'
Events have moved quickly, perhaps more quickly than the suspects were expecting. The Federal Bureau of Investigation and local law enforcement officials weren't alone in working this case. Authorities enlisted the help of the citizenry — and they threw the latest and best technology available at this investigation.
The bombings took place at the Boston Marathon — an event that inevitably would be filmed, photographed, tweeted and Facebooked moment by moment. For the investigators, the problem might be having too many videos, photographs and social media posts to sift through instead of too few.
By Thursday, the FBI was able to home in on the two suspects, thanks to a combination of surveillance videos, facial recognition and old-fashioned investigative work.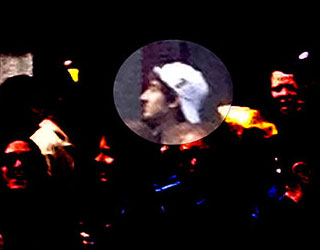 FBI Image of 'Suspect No. 2'
Much of the surveillance imagery was grainy, and the true breakthrough, as Bloomberg BusinessWeek reported on Friday, likely came from "sharp-eyed investigators" who spotted the faces in the videos and then matched them with security camera images recorded at the convenience store the two brothers robbed, setting off the chain of events Thursday night.
Prior to then, the FBI had appealed to the public for help in identifying the two suspects.
We're All Sharp-Eyed
One doesn't need to have G-man training to make these critical connections.
There have been a few instances of employees at restaurants, usually fast food establishments, shooting videos designed to gross out customers and certainly violate local health regulations. Examples include an employee putting his foot in a vat of lettuce, and the contamination of cheese that would be made into pizza. After clips were posted to social media, it didn't take long before the employees were exposed by background indicators — and then were promptly fired.
That type of citizen action may yet come into play as the hunt for the second suspect continues, with his face now known to literally millions of people around the world — but many other tools and tactics also are being employed to run him to ground.
"Image and facial recognition are two technologies that have advanced dramatically over the last few years, Rob Enderle, principal of the Enderle Group, told TechNewsWorld.
Law enforcement has been using them to great effect, as have companies that want to track internal theft, he noted.
Reactive Not Proactive
Still, more progress needs to be made for these tools to be truly effective.
"Video today is widely used only for forensic review," Matt Antkowiak, chief intelligence officer for Thrive Intelligence, told TechNewsWorld. "Video has proved very effective after the incident to identify suspects and how events unfolded."
However, such reactive use of video does not allow intervention by first responders, he pointed out. While video is proven effective in forensic review, it is rarely used in America in combination with live or event-based monitoring.
"The most effective use of video technology is to combine event-based and live video monitoring with the forensic capture of evidence. This proactive use of video enables real-time intervention prior to and during events," Antkowiak said.
There is video technology available that provides first responders with the ability to live remote-view video prior to entering dangerous and hostile environments, he added.
Clearly that technology would be of great use to first responders. One feared scenario for a terror attack is an initial strike and then a second one aimed at first responders. It didn't happen in the Boston attack, but it easily could.