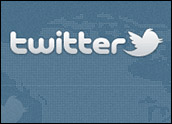 Twitter indicated Thursday that it will appeal a decision by New York County Criminal Court Judge Matthew Sciarrino Jr. that the microblogging site must hand over a user's posts. The case stems from an investigation by the Manhattan District Attorney regarding the Occupy Wall Street protests in 2011 — in particular, one that occurred in October, when protestors blocked the Brooklyn Bridge.
How the case is resolved could have major implications for what constitutes speech in the social media realm and how it is protected.
What OWS Protestors Tweeted
The DA requested information about Brooklyn resident Malcolm Harris, one of the 700 protesters arrested that day on charges of disorderly conduct. Specifically, the DA was seeking Harris' tweets from two days prior to the protest through the end of the year.
Twitter refused to turn them over and sought to quash the subpoena, citing the First Amendment. It called the tweets users post on the site a clear form of electronic communication that "implicates First Amendment protections."
The judge disagreed, saying that Twitter users — Harris, in this case — did not have a reasonable expectation of privacy, likening a post on the site to screaming out a window.
Twitter's legal counsel Benjamin Lee, announced the company's appeal in a tweet: "It doesn't strike the right balance between the rights of users and the interests of law enforcement."
The case has another moving part to it — Harris had tried to quash the DA's subpoena. However, in an earlier ruling, it was found he didn't have the standing to make that request.
The First Amendment Question
Clearly, the First Amendment issue and how it should be applied to this form of communication is at the center of this legal skirmish.
Electronic communications on the Internet is still a relatively new area for the courts and therefore most cases that touch on such issues have First Amendment implications, said Steven Goldberg, who teaches constitutional law at Pace Law School.
In other industries — such as telecommunications or television broadcasting — the technology has been established and many legal issues already hashed out in previous cases.
"The courts can't just turn to previous cases and say, 'this is a phone company, so this principle applies,'" Goldberg told TechNewsWorld.
Precisely because there is a gray area, both government and First Amendment rights advocates take every skirmish seriously, Jacob S. Frenkel, partner with Shulman Rogers, told TechNewsWorld.
"The issues are significant — a case like this highlights the tug-of-war between social media communications and their natural informality with the compelling need that law enforcement has for information that bears on an investigation," he said.
Law enforcement authorities have a voracious appetite for any kind of communication that can help build a case, Frenkel continued, and it is little surprise that they have glommed onto the treasure trove that is social media.
"If there is no identifiable constitutional protection that would label the 'speech' confidential, the government wants to see it," he said.
A Limited Play
However,freedom of speech advocates appear to be slowly losing ground in this struggle. Twitter lost the first round in this fight. Another is email, "which does not enjoy a heightened level of privacy by the courts," Frenkel said. "Essentially, all of these cases are about extending First Amendment principles to new forms of mass or social media communications."
However, it doesn't appear that the courts want to go very far in that direction, he concluded.
"I think Twitter will have a hard time succeeding with this case," Goldberg said, "mainly because the courts have been leery about expanding the definition of 'public forum.'"