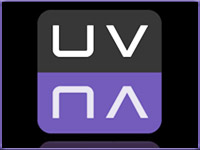 The Digital Entertainment Content Ecosystem, a consortium of cable, entertainment and technology companies, has announced more details about a concept that would ultimately give consumers the ability to legally access the digital content of a slew of providers for use on multiple devices — from smartphones to personal computers to Web-enabled television sets.
The crux of this concept, which DECE has dubbed "UltraViolet," is a cloud-based, account-system digital locker. Consumers would buy the content, register their various devices, and manage their accounts. The content would be protected through a proprietary digital rights management system.
Testing is the next step to realizing this concept, Mark Teitell, general manager of DECE, told TechNewsWorld. By the end of the year, the consortium expects to have delivered a package of tech specifications and licensing agreements for the implementers — that is, retailers and manufacturers that are supporting the platform.
"We will also make available to them an account authentication hub and rights locker," said Teitell — what the consumer will think of as a personal account management system.
By Q1 2010, it is likely that some of the early DECE implementers will have introduced their own consumer-facing applications, he added.
Who's In and Who's Not
There are some 60 companies that belong to DECE, including Adobe, Best Buy, CinemaNow, Cisco, Comcast, Cox Communications, Fox Entertainment, HP, IBM, Intel, LG, Lionsgate, Microsoft, Motorola, NBC Universal, Netflix, Nokia, Panasonic, Paramount, Philips, the RIAA, Samsung, Sony, Toshiba and Warner Bros.
Notably missing are Disney, which is developing its own content management system, called "Keychest," and Apple, whose successful introduction of iTunes helped convince the music industry that consumers would pay for content — and not download it illegally — if it were made easily available to them.
Key Requirement
Ease of use will be essential for the successful launch of UltraViolet, Miles Feldman, an IP litigator with Liner Grode Stein, told TechNewsWorld.
"What has been most successful in the past in combating piracy is when consumers have been given a great platform that provides great value — like with iTunes," he said.
It needs to be convenient and be priced fairly, Feldman continued, and the consumer shouldn't feel limited by when or how or how long the content will be available.
Based on the way UltraViolet is being portrayed, "I think it will be a huge step forward in combating piracy," Feldman remarked.
Any Device, Any Content
How the UltraViolet system will work won't be completely clear until the implementing companies build their consumer-facing ends to integrate with the technology DECE is now developing. Everything, in other words, will depend on execution by the participants.
In theory, the hub that consumers will see will give them controls for family members — allowing or restricting access to certain content by children, for example. It will also allow the consumer to purchase content from any retailer participating in the network. The hub's registry system will allow users to easily access the UtraViolet-branded content they have purchased for use on a variety of devices. Once those devices are registered, they appear as icons on the hub. From there the content can be dragged to the device icon.
As participating companies get used to the system — and as more consumers become aware of the UltraViolet logo and understand what it means — there could be all kinds of integrated purchases, Teitell said.
For instance, a person could use an UltraViolet account to buy content from Best Buy and then buy a television set from the retailer. At checkout, the customer could be prompted to have the television automatically registered as well. The customer could then begin accessing UltraViolet content on the TV.
"It can be that easy," said Teitell.