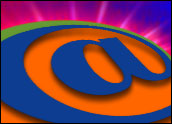 Desktops crash all the time, but e-mail is forever. Or so some 14,000 customers ofCharter Communications may have thought until they tried to log on recently and found their messages and photos gone and never to return.
It was a software glitch during routine maintenance that caused Charter to permanently dump the 14,000 active accounts. To compensate the people affected, it is offering US$50 credits.
The deleted e-mails had been provided free of charge to customers using the communication provider's triple play — Internet, cable and telephone — bundle of services, which, in theory, should dampen their ire. You get what you pay for, in other words — and in this case, you get an additional $50 for your trouble.
De Facto Storage Site
E-mail has become a de facto storage and backup strategy for many consumers, especially in the last few years, when Yahoo and Google began offering virtually limitless storage for their free accounts. Their strategy was to commit users as firmly as possible to their portals.
It worked too — except for when it didn't.
David Friend, founder of Carbonite, an online backup service, logged onto Yahoo one day and found his account permanently deleted through a server error. It was one of the reasons he decided to found his company.
"I have no idea how prevalent losing e-mail like that is, but I would guess it happens more than we would realize," he told TechNewsWorld.
He doesn't necessarily fault the vendors: "Any of these large systems are prone to catastrophic failure. You can only build so much reliability and redundancy at a reasonable cost for a service you are providing for free."
Friend doesn't keep anything irreplaceable in his e-mail account anymore.
Apology Necessary
For some people, losing an e-mail account is akin to losing family photographs in a flood or fire. Even if the service is free, the offending company had better be prepared to apologize gracefully and profusely, said Ben Chestnut, cofounder and partner of MailChimp, an e-mail service provider.
"A boilerplate apology simply won't do — even if the service was for free," he told TechNewsWorld.
To soften the blow, the company should describe exactly what happened and explain what steps it will take to prevent it from happening again.
Money helps too — but at $50 a pop, Charter is not spending all that much to pacify customers, Chestnut noted.
Still, they're getting something; Friend received zip for his losses.