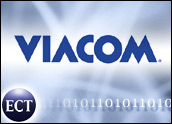 Less than two weeks have passed since Viacom demanded that YouTube take down 100,000 clips of its copyrighted content. Yet, the media giant is now providing Joost with basically the same content through an agreement announced Tuesday.
Neither Joost nor Viacom is revealing financial details about the deal; however, it is widely believed that Joost gave Viacom what YouTube reportedly refused: the majority share of the advertising revenue the site is expected to generate.
A Better Route?
Joost is more of a strategic partner for Viacom than YouTube as it's more regulated and less dependent on user-generated content, Michael Boland, an analyst with the Kelsey Group, told TechNewsWorld.
"YouTube, by comparison, is more of a Wild West environment which, it would appear, makes many established media companies nervous," he noted. "The value/payoff they get from its distribution is less tangible than what they are used to and comfortable with."
Brave New World
There are two schools of thought dividing content providers as they eye the brave new world of Internet distribution. One is typified by the EMI Group, which is reportedly considering providing its digital music catalog to online retailers in an unprotected MP3 format — essentially allowing the songs to be traded for free.
Viacom represents the other camp, which views its content as an asset to be monetized even as new business models remake the industry. These firms are coming to grips with the notion that consumers' expectations of how content should be marketed and sold have changed dramatically over the last 10 years.
The answer is still not clear for these companies, especially as piracy is still a big problem. However, the latest strategy under experimentation is to provide content for free and advertise around it.
Enter the Ads
"Since the majority of video online Web sites are free to the consumer, advertising deals provide the best business model for video distribution/media companies," Josh Martin, director of emerging media at ID Media New York, told TechNewsWorld.
"Sites and publishers of content can create revenue-share relationships that can potentially be lucrative for both parties," he stated. "Sites like YouTube, which feature primarily user generated or pirated content, will have difficulty with this type of revenue-sharing model."
Indeed, it is clear that the market is shifting in favor of this model, noted Rick Linde, a partner with executive search firm Battalia Winston International who specializes in media firm searches.
"Media companies are in a quandary about how or whether to distribute their content for free via sites such as YouTube," he told TechNewsWorld. "This is best illustrated by Viacom's demand that YouTube stop featuring its material. These companies spend millions of dollars developing their content and are not going to sit back while another company makes use of it for their own purposes."
Other producers of proprietary content are following Viacom's lead and refuse to allow it unless they get paid, Linde added.
Demand-Distribution Disconnect
It may be that the content providers will eventually gain the upper hand with these Web sites, especially as new technologies and laws make illegal trading of music and videos easier to track and prosecute.
Right now, there is a disconnect between the demand for online video content and its distribution, Boland said. In short, demand for a quality product is rapidly outstripping supply, he commented.
Figures recently released from Harris Interactive found that 32 percent of frequent YouTube users say they watch less TV as a result of visiting the site, Boland pointed out. Meanwhile, 14 percent of U.S. online adults say they're frequent YouTube users, which is about 4.5 percent of the country's online adults.
"Given the disconnect between this demand and what is available, there is a big opportunity to distribute content more effectively online," Boland concluded.