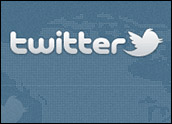 Wendi Deng, wife of media mogul Rupert Murdoch, started out the year by discovering that her name had been hijacked by a spoofer on Twitter. Twitter had apparently verified the account, "Wendi_Deng," as genuine, but after being informed it was a hoax, quickly removed it and apologized to Deng, according to news accounts.
Twitter doesn't discuss verification procedures established to prevent such mishaps, according to reports, and it did not respond to our request to comment for this story.
BP Mess Prompts Clearer Guidelines
There have been other such incidents in the past — notably in 2010, when a spoofer sent out mocking tweets under BP's name, @BPGlobalPR, during the height of the oil spill crisis in the Gulf of Mexico.
In fact, the BP incident is what led Twitter to adopt clearer guidelines for imposter accounts, Anthony J. Rotolo, an assistant professor at Syracuse University, told TechNewsWorld.
"These include requiring parodies to specify in their account name and bio that they are not who they claim to be," he said. "Accounts that do not follow these terms are not necessarily shut down, but complaints from the brand or celeb being impersonated can prompt Twitter to act."
Twitter Nation
Given the number of celebrities, athletes, reporters and heads of state that use Twitter, it is surprising that complaints over imposters don't come more frequently.
According to Twitter's lateststate of the union report, 35 global heads of state use the network to communicate with their constituencies. In the United States, Twitter users include every cabinet department, 84 percent of state governors, and every major candidate for president.
Also, more than 40 percent of the top global religious leaders are on Twitter, including the Dalai Lama and the Pope, who sent his first tweet from @news_va_en last June.
One Mistake or Weak Processes?
Given its huge and growing user base, it's not surprising that Twitter fumbled Deng's verification, Rotolo noted, but with Twitter declining to provide more details, it is difficult to tell how serious the slip was.
"This could have simply been a one-off mistake," said Rotolo, "or it could indicate that Twitter may need to tighten up its process as the volume of requests increase from celebrities rushing to join the social media space like the rest of us."
Deng's husband, Rupert Murdoch, joined Twitter at the same time that her fake account was created, Rotolo pointed out.
"He created his own account and promptly endorsed Rick Santorum," he said, which created a bit of a stir, given Murdoch's notoriety.
A Growing Problem
It is in Twitter's best interest to prevent fake accounts, IP litigation attorney Ethan J. Wall of Richman Greer, told TechNewsWorld.
"Fictitious accounts damage the credibility of social networks like Twitter, which prides itself as reliable source for breaking news and information," he said. "If Internet users doubt the reliability of information on Twitter, they'll quickly turn to another news or social network site located only a mouse click away."
Trademark Infringement
There are real risks for the hoaxers as well, he continued. "Internet users who create fake accounts for celebrities or public figures, and the social networks that support these accounts, run the risk of being sued for trademark infringement, dilution, misappropriation of likeness, and cybersquatting."
For instance, in 2009, former St. Louis Cardinals manager Tony La Russa sued Twitter after an unknown user created a fake account with La Russa's photograph, he noted. Twitter removed the account shortly after the lawsuit was filed, and La Russa voluntarily withdrew his complaint. Twitter and other social networks like Facebook now offer "take down" procedures for more efficient removal of an unlawful or infringing account.
Typical causes of action in such civil suits are the wrongful use of a public figure's image or likeness on the Internet, Wall said. "La Russa sued Twitter on each of these grounds."