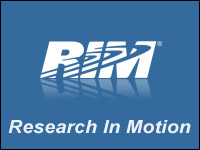 Research In Motion released details about several anticipated new offerings for its BlackBerry device at the Mobile World Congress in Barcelona. They include a new WebKit-based browser, a free version of BlackBerry Enterprise Server Express, and an assortment of new apps.
RIM executives at the trade show emphasized the new BlackBerry browser's ease of use and speed, compared to competing offerings on the market. It is expected to be available later this year.
With its browser, RIM appears to be aiming for the iPhone market — or at least trying to stave off defections. WebKit is the rendering engine for Apple's Safari browser, as well as for many other platforms.
It's About Time
If this announcement had come two years ago, it would have been impressive, said Azita Arvani, principal of the Arvani Group. "They are catching up to where modern smartphones have been for the last two years," Arvani, who is attending the Barcelona show, told TechNewsWorld.
However, RIM's offering came late to the scene without any notable new functionality or features, she said.
"There's definitely no 'wow' factor here, especially not compared to what is happening with the iPhone, on the Android and even with WeboOS phones," observed Arvani.
RIM's attempt to position it as an iPhone competitor also drew raised eyebrows from Patrick Gilbert, president and CEO of 4SmartPhone. "A browser is long overdue for BlackBerry, and to suggest that it will be competing with the iPhone with it is a bold statement," he told TechNewsWorld.
Still, as the company continues to target the consumer segment of the smartphone market, a browser was essential, he said. "In other words, better late then never."
Free Server
RIM also announced free new server software that synchronizes BlackBerry smartphones with Microsoft Exchange or Micralso osoft Windows Small Business Server. BlackBerry Enterprise Server Express utilizes the same security architecture found in BlackBerry Enterprise Server.
"This will greatly reduce the cost for small businesses," Gilbert pointed out, "and I think will give it an important boost in that segment."
BlackBerry Enterprise Server Express connects to Microsoft Exchange or Microsoft Windows Small Business Server, allowing BlackBerry users to
wirelessly synchronize email, calendar, contacts, notes and tasks;
manage email folders and remotely search email on the mail server;
book meetings and appointments, check availability and forward calendar attachments;
set an out-of-office reply;
edit Microsoft Word, Excel and PowerPoint files;
access files stored on the company network; and
use mobile applications to access business systems behind the firewall.
For IT administrators, BlackBerry Enterprise Server Express also offers the following:
runs on the same physical or virtual server as the Microsoft mail server or on its own server; is also certified for use with VMware ESX;
more than 35 IT controls and policies, including the ability to remotely wipe a smartphone and enforce and reset passwords;
a Web-based interface that allows remote administration, making it easier to install the software, connect BlackBerry smartphones and apply usage policies, according to RIM.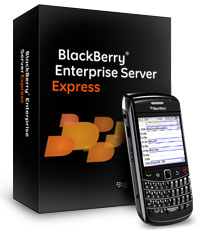 BlackBerry Enterprise Server Express
RIM is feeling the heat from other smartphone manufacturers, which is why it has released this application instead of developing a proprietary one, Gilbert speculated.
In particular, it is anxious to put more distance between the BlackBerry and the iPhone, Andrew Storms, director of security operations for nCircle, told TechNewsWorld.
"Most business execs find the Blackberry an excellent tool for email and phone, but the Blackberry doesn't even come close to the iPhone's Internet browsing experience," he said. "RIM has obviously been feeling the pinch and is hoping to prevent their users from defecting by delivering a new browser that comes closer to what the iPhone already delivers."
Adobe's Influence
There's another variable that can also affect this battle in the smartphone wars, Storms added: Adobe. It just announced that a mobile version of its AIR software and an update to its Flash player for smartphones will be coming soon.
"Everyone wants Flash on their handheld device because it is used everywhere on the Web," said Storms. "Apple has publicly denounced Flash as a buggy product, and it doesn't look like Adobe and Steve Jobs are going to kiss and make up any time soon."
Flash availability could make a major difference, Storms speculated. "In the enterprise, the advantage would still be with BlackBerry, because security teams would prefer to standardize on one smartphone platform."
RIM also introduced several new apps at the Barcelona show — so-called Super Apps — that integrate with BlackBerry's email and calendaring applications. They include a Twitter app that allows tweets to be sent from a BlackBerry, as well as an eBay app that syncs with the phone's calendar.
RIM did not immediately respond to a call from TechNewsWorld.