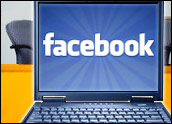 A long-simmering legal dispute between Facebook CEO Mark Zuckerberg and two former Harvard University classmates is back in the public eye after partially redacted court documents filed this summer in the U.S. Court of Appeals for the Ninth Circuit Court surfaced on Radar Online.com.
The documents, which apparently were leaked to the site, were filed by Facebook's legal representatives in response to the former classmates' attempts to overturn a settlement they made with Zuckerberg three years ago.
The dispute between identical twins Cameron and Tyler Winklevoss and Zuckerberg was the basis for the movie "The Social Network," released earlier this year. Facebook has denounced the portrayal of events in the film as inaccurate.
Briefly, the dispute originated in 2003 when the Winklevosses hired Zuckerberg to code a social networking site called the "Harvard Connection." The twins later settled their claims with Zuckerberg in 2008 for US$68 million and Facebook stock.
Now, they are alleging that Zuckerberg was deceptive when during agreement negotiations, hiding the true value of Facebook.
A Securities Issue
Essentially, the twins are accusing Facebook of securities fraud. According to their reasoning, Facebook owed them — as would-be shareholders — complete disclosure of any information that would have aided them in calculating the company's value at that time.
It is difficult to gauge how much is at stake for Facebook and its accusers based on these gleanings. Possible outcomes include an overturn of the settlement agreement and resumption of the original litigation, as well as criminal charges.
However, the most extreme scenarios are far-fetched, according to James Fanto, a professor at Brooklyn Law School and a securities expert.
"There is almost no possibility of criminal charges here, and the securities fraud claim is probably a reach as well," he told the E-Commerce Times.
The worst-case scenario he views as a possibility is a determination by the court to revisit the settlement if it believes it was reached through fraud.
Reputational Risk
The risk to Facebook's reputation is also minor, even if the company does go public eventually. In that situation, the Winklevoss case would point to a lack of respect on the part of Facebook when dealing with potential shareholders.
Even that is a stretch, however, said Christopher M. Collins, a partner with Vanderpool, Frostick & Nishanian.
"Any time there is a lawsuit, there is a cloud on a company," Collins told the E-Commerce Times. "But it is pushing it to say that these accusations would represent how Facebook would treat its shareholders."