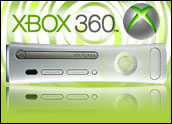 Microsoft is takingXbox 360 fans back a couple of decades, getting deeper into the red hot retro video game market by offering the 20-year-old "Frogger" title for its newest console via Xbox Live Arcade.
The well known frog-crossing-the-street game will be followed by other retro titles — "Galaga," "Street Fighter," "Pac Man" and others — that will be released weekly on Wednesdays through August 9.
Attracting Casual Gamers
"Frogger," celebrating its 25th birthday, and the other 'Xbox Live Arcade Wednesdays' games will allow Xbox 360 gamers to enjoy the old titles with new features such as split-screen, multiplayer and head-to-head modes, Microsoft said.
"It's very significant, because it shows the evolution Microsoft is making in driving the Xbox not only to the hard-core gamers in the family, but also to the casual gamers in the family that might be interested in this type of game play," JupiterResearch Vice President Michael Gartenberg told TechNewsWorld. "It's a good move on their part, and it will be interesting to see if this does indeed help them in the short term to deliver more of a casual market to their space."
The classic video games have been "enhanced and reinvigorated" for the Xbox 360, according to Microsoft, featuring new artwork, soundtracks and upgraded effects.
When "Pac-Man" is released for the Xbox Live Arcade August 9, it will allow multiplayer play and game level achievements, mixing the arcade-style features of yesteryear with a next-generation console of today, the company noted.
Back-Catalog Market
Microsoft has been successful in delivering online play to its audience of mostly young male gamers, and the company's Xbox Live Arcade highlights the trend of players seeking old-school plug-and-play joystick and other retro games, Parks Associates Director of Broadband and Gaming Michael Cai told TechNewsWorld.
Gaming industry players are all looking to monetize back-catalog content, said Cai. Microsoft's retro moves are also illustrative of the company's increased emphasis on game distribution.
The video game industry is learning from the television and film industry, he noted, and Microsoft's latest maneuver is aimed at driving content sales more than hardware sales.
Most hard-core gamers tend to be young males, but the market for retro games is much broader and older, Jupiter's Gartenberg pointed out, and includes more females. Console makers are also looking to reach retro gaming fans who may be parents of children for whom they've purchased consoles.
"There's very, very strong interest in this retro-type of arcade game experience," Gartenberg said.