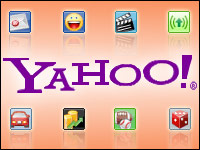 Yahoo has rolled out a beta for a feature designed to meet an unfilled need in online search: automated note-taking.
The newSearch Pad feature in Yahoo Search automates note taking through a number of functions, such as saving recently visited links. It does not target the so-called stereotypical search engine user — that is, someone who's looking for a quick answer and is satisfied with the first or second link returned, said Tom Chi, senior director of product and experience at Yahoo.
Rather, it is aimed at people who are researching complex issues — from a car purchase to a course of medical treatment.
"If you are sick and looking for medical information in order to find the best doctors, for example, it would be irresponsible to attempt that in one search," Chi told TechNewsWorld. Big ticket items such as international travel or new automobile can take between 10 to 12 weeks to research, he added. "The user is constantly evolving the search parameters and building upon the knowledge uncovered in the last search."
Search Pad automatically saves recent items, including links, in one integrated notepad that stays with the user. The notes can be edited, printed, saved or shared.
There are also free form note entry capabilities, as well as drag and drop functionality and auto-attribution of the URL for pasted notes.
Search Pad is available in the United States, Canada, Australia, New Zealand, Singapore, Malaysia, the Philippines, the United Kingdom, France, Spain, Italy, Germany, Brazil, Mexico and Argentina.
High Demand
The demand for search note-taking functionality is greater than many realize, Chi said, which Yahoo discovered through studies it conducted in test subjects' homes.
Home studies produce significantly different results than studies conducted in a test lab, Chi said. In their homes, people tend to conduct more complex and personal searches, such as seeking out medical information.
Through its research, Yahoo realized the need for note-taking functionality cut across the entire swath of Internet users, from sophisticated to novice users, and from young person to senior citizen.
"If you are collecting and synthesizing complex facts, this is something that is needed," said Chi.
Nifty, Slick and Sticky
It's a nifty new feature, observed Ken Saunders, president of Search Engine Experts.
"It looks very slick, and it's a great way to eliminate paper and the hassle of keeping manual track of Web sites visited for a particular search," Saunders told TechNewsWorld.
There is no other functionality in the market like this right now, he added, noting that Google had something similar but it discontinued it a month or so ago.
Search Pad should increase Yahoo Search's stickiness — one major goal of all online portals that offer search, said David Erickson, director of e-strategy for Tunheim Partners.
"It's a great idea — it keeps people engaged with search and gives them a reason to come back to the same engine," he told TechNewsWorld
Nibbling at the Margins
Whether Search Pad is enough to propel Yahoo ahead of Google in the search engine wars, though, is highly doubtful.
"That would be a huge leap to make," Saunders noted.
More than likely, what Search Pad will do is allow Yahoo to nibble away at Google's market share margins, Erickson said.
"It will definitely make Yahoo's existing base more loyal — and it may peel off Google users who are in that phase of search," he suggested.
The bottom line for the moment, though, is that Google has more ubiquity and delivers better results, added Erickson.
Google is not the only player in the space, of course. Microsoft's Bing made a splash in recent weeks, and it would behoove search engine providers across the spectrum to take notice of it, Saunders said.
"From a marketing standpoint, it is great to have something like Search Pad to announce — and not just go dark as Bing rolls out," he commented. "They all need to show they are as engaged as Microsoft in trying to refine and improve search."