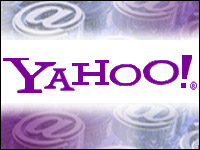 Yahoo has given its email service a major makeover, both for its desktop and mobile products. The changes include a streamlined and less cluttered interface that is easier to navigate. The new version of Yahoo! Mail is also faster for users to open and read messages.
The changes have been long in coming, and probably arrived just in time for Yahoo if it wants to remain a viable email provider for the masses, Paul Levinson, professor of communication and media studies at Fordham University, told TechNewsWorld.
Long Time Coming
"It has been many years since Yahoo was comparable to Google in terms of search and email usage," he said. "I think people mainly maintain a Yahoo email account to route spam and junk mail into, and as an alternative account in case the Google system goes down."
Yahoo had to do something if it didn't want to go the way of AOL, which a generation ago was primarily an email provider to consumers, Levinson added.
"Over the past few years, Yahoo! Mail, which was once one of the most respected email services, has developed the unenviable reputation of being clunky and outdated," Jamie DeLoma, an adjunct professor in the interactive media program at Quinnipiac University, told TechNewsWorld.
"Its developers clearly hope to change that with a fresh redesign that will be consistent across devices," he noted. "Twenty-first century email users demand fast, clean interfaces, similar to what Yahoo is rolling out."
Email Is Not Dead
Besides what it says about Yahoo's competitive position, the move speaks volume about the ongoing importance email still plays in people lives. Ever since the onslaught of social media, a debate has been brewing whether email was still relevant — or at least as relevant as it used to be — as a communication channel.
The upgrades that Microsoft has been making to Hotmail and the perpetual tinkering Google does with Gmail suggests that yes, email is highly relevant still, said Rich Hanley, associate professor and director of the graduate journalism program at Quinnipiac.
"Yahoo's move to upgrade its popular email application underscores the arms race that is occurring in so-called dark social applications," he told TechNewsWorld. "Even in the age of Twitter and Facebook, old-fashioned email remains a powerful application."
The fact that email is competing with social media, however, is not lost on these platform providers. Google in particular has introduced changes geared toward making Gmail as essential as possible to users. For example, last year it launched a redesigned conversation view allowing users to read through email threads and view profile pictures for contacts. Users got more customization options, along with a new search panel and filter capabilities.
Microsoft has been stepping up Hotmail's functionality as well. It has given users tools to better control spam and junk mail, as well as graymail — content that is legitimate but still a bother to recipients.
The Reign of Mobile
All three of these providers have emphasized mobile in their various revamps, and little wonder. Mobile is becoming a significant channel through which email is opened and read.
In the first half of 2012, 36.01 percent of all emails were opened on a mobile device such as a phone or tablet, which is an increase of 32 percent from late 2011 numbers of 27.39 percent, according to a report by Knotice.
Email is rapidly approaching the point when mobile email opens will exceed those opened on a desktop, it also observed, and 36 percent of emails from retailers are opened exclusively on mobile.
Most importantly for Yahoo, the email revamp represents a return to the basics, Sean Casto, CEO of Preapps.com, told TechNewsWorld.
"Over the last year, we've seen Yahoo shed its holdings in many areas, including Alibaba.com," he pointed out. "They are trying to focus on their core competencies, which include email."