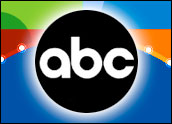 ABC wants to increase its network news viewers by tapping Facebook's constituency — a younger crowd, for the most part, than the usual audience for its evening news program.
The social networking site is always on the prowl for new features to keep its 56-million and growing user base happy — and sticky.
The intersection of these two business needs is an agreement in which ABC will provide campaign-related Web 2.0 content to Facebook's users.
Web 2.0 Style
Besides access to the news reports, the ABC content will include debate forums, online surveys and campaign trail videos. For instance, an application called "Debate Groups" will allow members to trade opinions — and probably jabs as well, given the subject matter.
A survey tool has been crafted specifically for this channel: Called "U.S. Politics," the application will poll Facebook users on their thoughts about issues raised during the campaign in the site's Pulses section.
ABC will also continue to develop its official ABC News poll results, which will be accessible on the Web site.
In keeping with Facebook's MO — but a departure for journalists — ABC's political reporters on the campaign trail will maintain active Facebook profiles.
Content will be more dynamic than the traditional news. In addition to their usual stories, reporters will be posting blogs and photographs directly onto Facebook, according to a report on ABC's Web site.
Ahead of the Game
To be sure, link-ups between mainstream media and social networks like Facebook are becoming more frequent. In many respects, ABC's move is a continuation of that trend.
It differs, though, in that ABC is clearly trying to establish its political reporting bona fides with a new generation of viewers, David Johnson, founder of Strategic Vision, told TechNewsWorld.
Across all network television, "ratings are down, viewership is down," he noted. "Networks are looking to connect with a lost audience — and the way to do this, they have come to realize, is through Web 2.0 technology and Web sites."
Politics Online
"For the last few election cycles," Johnson continued, "politicians have been focusing on the Internet channel" both to state their case for office and to raise funds.
Presenting positions on issues, in particular, has become very attractive to politicians who appreciate the ease of making a one-sided case on the Web. "In other words, they can post a video online without being bothered by pesky questions from reporters," Johnson said.
Traditional network operations like ABC News and CNN are attempting to stop this end run by getting into the game themselves. CNN, for instance, has teamed with MySpace to host several debates among the Republican and Democratic nominees for president.
Multiplying Page Views
News agencies are clearly attracted to the increased number of eyeballs that these tools can bring to their own sites, Ken Nicolson, chief marketing officer at Pluck, a provider of social networking tools for media operations.
"We are starting to see a very big shift in traditional media [toward] encouraging their audience to participate in the content," he told TechNewsWorld. It's basically the same content — although probably delivered at much faster rates — in a form that fosters audience participation.
It is not uncommon for page views on a news Web site to go up 30 to 40 percent after these kinds of social media tools have been in place for a few months, Nicolson said.
The next logical step for news organizations, he continued, is to network through such sites as Facebook.