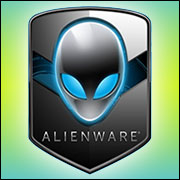 Dell's gaming computer brand, Alienware, has released a new desktop computer that — while not quite in keeping with the trend toward mobile gaming — is compact, powerful and sleek.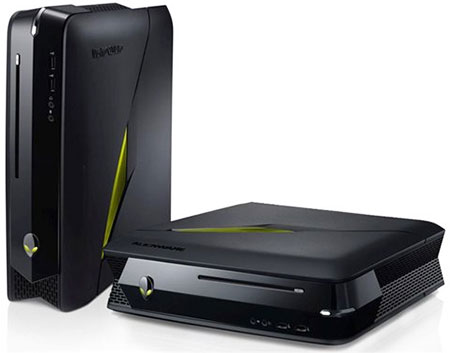 The Alienware X51
The X51, which weighs about 12 pounds and measures roughly 13 inches tall by 12.5 inches deep by 4 inches wide, is unobtrusive enough to be placed near a television. It is powered by a range of graphics cards and several Intel Core processors. Pricing starts at US$699 and goes to $1,149, depending on how the device is configured.
Options in the low-end version include a second-generation Intel Core i processor, 8 GB of 1333 Mhz dual-channel memory, a 1-GB GDDR5 Nvidia GeForce GTX 555 video card with 330W PSU, a slot-loading dual layer Blu-ray reader, and a standard integrated wireless LAN card.
The $1,149 model is equipped with the Intel Core i7 processor, a 1 GB GDDR5 Nvidia GeForce GT 555 graphics card, and 8 GB of RAM.
Alienware did not respond to our request for further details.
The Mobile Trend
With the X51's diminutive size, it is easy to miss the fact that it is not designed to be mobile — a major driving force in the gaming market now.
Gaming captured the largest proportion of a mobile user's time spent with mobile applications — a whopping 49 percent — according to Flurry. Social networking came next, but at a distant 30 percent.
A majority of tablet owners who play video games use a console or a handheld gaming device less often as a result of owning their tablet, according to research from GfK MRI's iPanel.
Gaming Laptops
Alienware isn't ignoring that trend — last year, it released three powerful laptops including the M18x — which it called the most powerful 18-inch gaming laptop in the universe and "a true desktop replacement." The other laptops are the M14x — with enhanced performance and a focus on portability — and an upgraded M11x. They also sport second-generation Intel Core i processors.
That said, there is still a place for the little X51 desktop unit in the current gaming environment, J. Gerry Purdy, principal analyst of mobile and wireless at MobileTrax, told TechNewsWorld.
"There are really two mobile stories unfolding with gaming," he said. One is that more people are using smartphones or tablets, and providers are extending the availability of some games on these platforms. The second one are the wireless initiatives, where you are seeing controllers become de facto smartphones or computers."
College student dorm rooms, for instance, are typical venues for these devices, noted Purdy. "The gaming market is huge enough, especially among the 18-24 age group, to accommodate a number of different form factors."