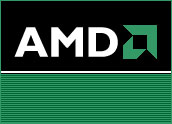 Chipmaker AMD is taking its "50×15" plan to India in a partnership with telecommunications company Videsh Sanchar Nigam Ltd. (VSNL) in a move analysts said blurred the lines between consumer and computing devices. VSNL will market AMD's Personal Internet Communicator (PIC) to Tata Indicom Broadband customers as part of a bundled Internet service, beginning in five Indian cities.
The "50×15" stands for AMD's project to deliver affordable Internet and computing access to 50 percent of the world by 2015.
AMD also announced agreements to market the PIC in Mexico — where CRC will bundle it with a package of educational software — and the Caribbean, where Cable and Wireless will use the device in support of disaster relief efforts.
AMD said the PIC is an affordable, Windows-based device that allows easy Internet connection and simple tools such as an e-mail program, browser and productivity software.
Wiring the World
India, with a population of 1.04 billion, has an estimated 25 to 30 million Internet subscribers, or a penetration level of 0.4 percent. The government is hoping to boost the number to 40 million by 2010, to 3.4 percent penetration.
"The announcement of the PIC platform aligns with a number of key market trends," Shane Rau, program manager of PC semiconductors at IDC, told TechNewsWorld.
"For one, AMD is a technology provider. It's not an OEM driving this platform. Further, AMD is typically associated with pure computing devices, like PCs, but this device is one targeted at consumers. We expect to see more computing products, differentiated by their design and business model, targeting consumers over the next few years."
How Cheap Is Cheap?
AMD said its partners would set the price for the bundles and it did not know exactly what they would be, but Shashi Kalathil, head of the broadband business of VSNL, said it would cost between $6.50 to $21.70 per month, depending on the service, for the device and broadband. VSNL is a member of the Tata group of companies.
AMD said it is working to bring the PIC to other high-growth regions using the same types of partnerships. This business model is not normally used for computers.
"The PIC is being sold to consumers through service providers, like VSNL, which is a different approach for computing devices," Rau said.
"Typically, devices sold like this are consumer devices such as cell phones and set-top boxes. Again, there's a blurring between computing and consumer devices here."