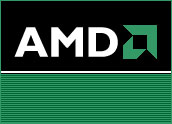 Hoping to offer something for all budgets and desktop computing power requirements, Advanced Micro Devices is planning to sell triple-core versions of its multi-core processors.
The Phenom Triple-Core units will be less expensive than its forthcoming top-of-the-line quad-core, AMD said.
"Triple-core is perfect for today's desktop," said Leslie Sobon, AMD's director of desktop marketing. "It reflects the users' demand for multi-core technology and the right multi-core technology for their applications."
She also said the triple-core design "takes advantage of multi-threading and digital media solutions applications" while letting PC vendors who install the processors "better differentiate themselves in the market."
More Variety Needed
AMD believes there are "diminishing returns in the desktop market" when it comes to processors beyond the quad-core level, Sobon said. The triple-core chip will offer most of the same features as will the quad-core units including an integrated memory controller, AMD's Balanced Smart Cache with a shared L3 cache and AMD's HyperTransport 3.0 and Cool'n'Quiet 2.0.
The company, citing Mercury Research findings, said quad-core processors represented less than 2 percent of desktop shipments in the second quarter of 2007. "AMD believes this suggests a need for a wider selection of multi-core solutions," the company said. "Triple-core AMD processors may stimulate broader multi-core adoption with a product family that scales to more points of entry for the customer."
AMD is not saying how much the triple-cores will cost.
Something Intel Lacks
Top competitor Intel does not currently offer a three-core processor, and its quad-core desktop processors are basically two dual-core units that are not on the same die, a fact that AMD says makes its design better.
"These aren't going to be the broken systems," IDC analyst Richard Shim told TechNewsWorld. "Obviously, they are going to be disabling the quad-core parts to make these triple-core products. But it's not going to be faulty parts that they're just trying to offload."
Shim figures AMD is merely trying to give itself as much opportunity as possible to compete in the dog-eat-dog computer processor industry.
"Triple-core shows our ability to meet customer innovation through our design excellence and through our manufacturing capability," said Sobon.
Time Will Tell
"I think what we are seeing here is it adds flexibility to the multi-core market," Shim said.
"It gives OEMs (original equipment manufacturers) greater flexibility to offer a wider range of products … It gives AMD another product on their roadmap and they can test the market. There is no law or rule that says multi-core parts have to come out in pairs."
Finding the Buyers
While Shim noted he's aware of no computer makers that are "lining up" for the triple-cores, he figures AMD knows what its doing. "Obviously, this isn't an accident," he said.
What remains to be seen is whether the three-core chips' lack of quad-core performance will be justified by their reduced price.
"The OEMs have to figure out what the performance delta is and have to price accordingly," said Shim. "Ultimately, that is going to be an important part of this."
The company said the triple-core chips will launch in early 2008.