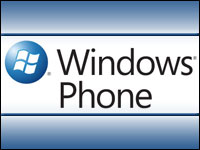 Microsoft has thrown the doors open to developers interested in working on the upcoming Windows Phone 7 Series platform, announcing new developer tools and offering the deepest look yet at the Silverlight-based architecture during keynote sessions Monday at the MIX10 conference in Las Vegas.
The new tools include updates to Microsoft Visual Studio 2010 Express, Expression Blend and XNA Game Studio. Microsoft also announced an emulator for the Windows Phone 7 Series running as a virtual machine identical to the phone's OS, as well as an update to Silverlight itself.
During its MIX10 keynote, Microsoft showed off a number of applications built on Silverlight and the gaming-centric XNA Framework, including a news app from The Associated Press, social networking apps from Foursquare and Seesmic and a music-discovery app from Shazam, among others.
"Everything looks pretty spiffy. It looks like they have some decent tools," Al Hilwa, an IDC analyst attending MIX10, told TechNewsWorld.
In the Game
Microsoft is clearly looking to differentiate the new platform from its competitors with an emphasis on gaming, including the ability to start games on one platform, say the PC or Xbox 360, and continue them on the phone. That could be a huge lever for consumer interest, Hilwa said.
"If you think abut the smartest devices in the land — prior to the iPhone — that were mobile and handheld, they were the Nintendo Game Boys, the DSis and so on," Hilwa said.
With a heavy emphasis on mobile gaming, Microsoft could capture some market share from phones such as the iPhone, which has its share of gaming but which was not engineered as specifically for gaming content as the new Windows phone appears to be, Hilwa said.
Playing Catch-Up
A phone featuring the new operating system is not expected until late this year, perhaps in time for the holidays. So the release of the developer tools now will give designers plenty of time to create a library of applications for the phone prior to its launch, Hilwa said.
"Developers are going to love it. There's a lot of .Net developers out there that are going to feel right at home with these tools," he said.
Microsoft may already be too far behind its competitors to catch up in the smartphone space despite its decision to sever ties with its flagging Windows Mobile products and refocus its mobile product strategy on consumer, rather than enterprise, customers.
That's a widespread concern among industry analysts, Hilwa acknowledged, but "they're moving about as fast as one can expect them to move."