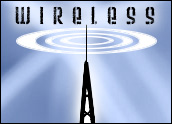 Texas-based wireless provider MetroPCS announced Monday that it has turned on the first LTE network in the U.S., beating upmarket rivals Verizon and AT&T in deploying what is widely expected to be the next generation of wireless network technology.
The company also announced a new Samsung LTE-enabled phone designed to feature LTE's advantages in carrying multimedia content as compared to existing 3G networks.
LTE, which stands for Long Term Evolution, is a standard produced by the 3rd Generation Partnership Project, a collaboration of telecommunications companies and industry groups. Verizon Wireless and AT&T have announced plans to deploy LTE-based networks this year and next.
Few Network Details
MetroPCS didn't release specific bandwith capabilities of its new network, which is rolling out first in Las Vegas, and it did not return a message seeking comment by press time. The company has disclosed that it plans to complete expansion into the remainder of the company's markets during 2011.
The company said that many of its customers rely on MetroPCS service as their primary means to access the Internet, and by upgrading to LTE from its current CDMA network, the company could offer offer better service.
Validating the LTE Promise
The promise of LTE has always been that it would enable carriers to provide a better user experience at a lower cost, said Chris Nicoll, a research fellow at the Yankee Group. Low-cost MetroPCS' decision to embrace the technology seems to validate that promise, he said.
"MetroPCS, because of who they are, is showing that some of the original hype around the LTE business model really is true," he said. "When the low-cost carrier says they're getting in, it means something."
That MetroPCS isn't releasing download and upload speed specifications isn't particularly notable, Nicoll said.
LTE is built from the ground up to provide better performance for multimedia viewing, which is of increasing importance to consumers, content providers and distributors.
And what about the new US$299 Samsung Craft, which Nicoll said is essentially a feature phone with a great display?
The phone features a 3.3-inch AMOLED display, a touchscreen and a slide-out QWERTY keyboard. The 3.2 megapizel camera includes a flash. The phone uses Samsung's TouchWiz interface.
Metro PCS customers are used to paying larger price tags for their phones up front, and in fact they tend to upgrade to new phones more often than customers under contract at other carriers, he said.
For Metro's user base, they're used to paying for the phone and buying service as they go, Nicoll explained.
MetroPCS likely rushed to market with the Craft as its LTE phone to gain the distinction of being first to market with both an LTE service and phone, Phillip Solis, research director for mobile networks at ABI Research, told TechNewsWorld.
He expects the company's next LTE phone to be a true smartphone, but he noted that both the LTE base stations and the handset are from Samsung. Interoperability could potentially be an issue, he said.
"These pieces may or may not work with counterparts from other vendors," he said.
MetroPCS is offering the LTE service at $55 for unlimited talk, text and data. An additional $5 buys separate channels of video content.
The LTE switch likely won't draw off many traditional post-paid wireless customers, but it will help retain the company's existing 7.6 million customers and perhaps draw some from other pre-paid services, Nicoll said. For those customers, the multimedia upgrade might be worth the switch, he said.