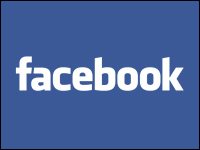 Facebook on Monday denied a weekend report that it is preparing to launch a branded phone designed to make the mobile phone experience more social, Facebook style.
Although rumors spread following an anonymously sourced report that first appeared on TechCrunch purporting that such a phone is coming, the company said that while it is working on spreading its presence in the mobile space, it is not getting into the hardware business.
Facebook Denial
Even Facebook employees sometimes call the project the "Facebook phone," said Facebook spokesperson Jamie Schopflin, but she dismissed the term as a nothing more than an "attractive soundbite." Facebook is working on everything from HTML 5 version of the site to apps to "deeper integrations with some manufacturers," she said.
"Our view is that almost all experiences would be better if they were social, so integrating deeply into existing platforms and operating systems in a good way to enable this," Schopflin noted.
Questionable Approach
If Facebook really is thinking about building a phone, it might want to think again, suggested Michael Morgan, an analyst with ABI Research. The idea strikes him as similar to retired basketball legend Michael Jordan's brief and lackluster dalliance with baseball.
"When it comes down to it, stick with what you know," he told TechNewsWorld.
IDC analyst Al Hilwa was more blunt.
"Facebook phone sounds like an absurd idea," he said.
Why It Makes Sense
However, short of going all in and building its own phone from the ground up immediately, Facebook may be on to something if its initial goal is simply to become more integrated with the mobile experience.
Facebook, Morgan said, could make a case for developing a "super Facebook app" and deeply integrating it with a handset's operating system so that it could take better advantage of location-based services, augmented reality and other features increasingly prevalent on smartphones. After all, mobile is widely seen as the hot growth market, and companies that want to get in on it need to move aggressively to capture market share.
"Maybe they'd want to do this as a no-profit business, to draw people in," he said.
If the integration between the app and the handset were tight enough, Morgan said he could see a point at which Facebook might want to stop negotiating with a handset maker about how the phone would be made and simply have it designed for themselves.
And Why It Doesn't Make Sense
But the potential pitfalls of such a route are legendary.
"Remember the Microsoft Kin?" Morgan said.
Microsoft pulled that phone series off the market after just a few weeks of what were widely reported to be abysmal sales numbers. If Facebook were to build a phone that similarly went over poorly, it could do more harm than good to the company's brand image.
Even if it did well, the idea of a phone dominated by a single app flies in the face of conventional smartphone wisdom — that a large and healthy constellation of applications and developers supporting the phone are critical to a smartphone's success.
A Facebook-branded phone wouldn't do much for helping the company expand its already formidable presence in the mobile space, Hilwa said, because it would likely be restricted to one or two carriers and limit potential penetration.
"I'm not sure it's going to get them a lot more reach than it has already," he said.
Consumers, he added, may be unlikely to purchase a Facebook-branded phone for fear that it couldn't do much else besides Facebook.