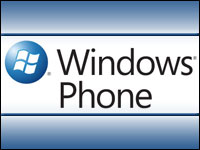 Microsoft's Windows Phone 7 is in the wild, and one of the big questions about the launch involves the app ecosystem for the new mobile operating system.
Microsoft promised about 1,000 apps on launch day, and it appears the company has managed to cover most of the bases for big-name apps, with offerings such as Facebook, Twitter, Netflix, YouTube, Shazam, Yelp, Foursquare, Seesmic, The Weather Channel and others.
But that doesn't mean the phone is well on its way to compete with the hundreds of thousands of apps on offer from Apple or Android, said Mark Beccue, a senior analyst with ABI Research.
"I don't think a lot of third party developers are going to come along until they've made a case for themselves," he told TechNewsWorld. "When you're three guys in a garage, your biggest question is, who you are reaching?"
Stock Configuration
The phones come stock from Microsoft with the usual array of smartphone capabilities: search, email, music and video player, a picture viewer and a Web browser. It also comes with mobile versions of Microsoft Word, Excel, PowerPoint One Note and Sharepoint workspace.
But handset makers and retailers may add other apps to the stock configuration, as AT&T is doing with its phones, adding an app to interface to the company's U-Verse television service. HTC phones feature an HTC Hub, which offers various widgets, such as a weather app, and also will serve as a link to HTC's own app store.
Comparing Stores
Android's marketplace reportedly has more than 100,000 apps. Apple claims more than 250,000 apps.
So Microsoft's opening offering looks paltry by comparison. But given some baked-in advantages and what's proving to be a strong effort to rally developers, the number of apps will almost certainly take off quite quickly, said Al Hilwa, an analyst with IDC Research.
"I would not be surprised if they cross the 10,000 mark in six to nine months," he told TechNewsWorld.
But quantity is not necessarily what Microsoft is after, said ChadBrown, senior vice president of sales and marketing for IdentityMine,an interactive design agency which has worked on Windows Phone 7 apps.
"Microsoft isn't trying to have the most applications — it's trying tohave the best user experience finding, keeping, and using apps," hetold TechNewsWorld.
Microsoft Advantages
Those advantages Hilwa was talking about include gaming and Office integration, both areas where Microsoft has been strong recently.
The phone's tight integration with Xbox Live — users can play games against their friends and earn achievement points tied to their Xbox gamertag, for instance — means the phone could have great appeal to gamers.
"Microsoft has been smart to emphasize the synergy between these two platforms and may end up owning the Xbox gaming user base over time as they deliver phones on all platforms," said Hilwa.
The platform will also appeal to developers in the Silverlight and theWindows Presentation Foundation communities, Brown said.
"That community will rush to the platform. The development tools anddeveloper community support, both from Microsoft and the communityitself, are already highly appealing to devs," he said.
The availability of mobile Office apps and Sharepoint functionalities means the phone could be a continuing player for Microsoft in the enterprise market, where the prevalence of Office software and Sharepoint services makes the phone a natural fit.
"I think the giant has awakened, they just have to keep the pressure on now," Hilwa said.