Verizon, the very same company that recently announced it will sell the iPad beginning next week, announced Wednesday that it will become the first U.S. carrier to stock Samsung's Galaxy Tab.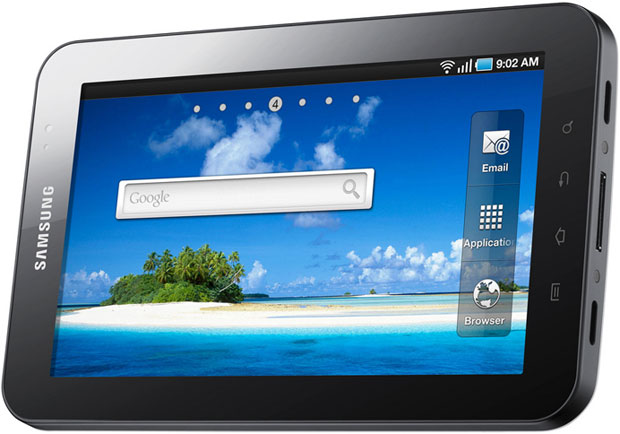 The Samsung Galaxy Tab
The widely anticipated Tab is a 7-inch Android-based tablet — the epitome of a class of devices that Apple CEO Steve Jobs famously declared "dead on arrival" this week in answering questions about his company's latest earnings report.
Side-by-Side Competition
Beginning Nov. 11, when the Tab goes on sale at Verizon Wireless retail stores for US$599,99, consumers will get a chance to handle it and the iPad side-by-side and decide which they prefer — and a significant number may well choose the Tab, predicts Chris Hazelton, director of mobile and wireless research for The 451 Group.
While Jobs said "seven-inch tablets are tweeners, too big to compete with a smartphone and too small to compete with an iPad," Hazelton said he sees things almost exactly the opposite way.
"The advantage here is that it's a smaller device, and seven inches I think is a good size," Hazelton told TechNewsWorld.
Tab Advantages
The device can fit in a large pocket or smaller bag and is almost half the weight of the iPad, making it less fatiguing to hold, Hazelton said.
For Verizon customers, Hazelton said the Tab may have a singular advantage over the iPad: connectivity. To connect the iPad to Verizon's network, iPad owners have to use an Verizon MiFi hotspot device, which is included in the purchase price of $629.99 and up. But the Tab, priced at $599, features a built-in 3G modem that works on Verizon's network and can make use of a $20, 1 GB-per-month data plan without any additional devices.
"I think that will push people to seriously consider the Galaxy Tab over the iPad," he said.
The Tab also features front- and back-facing cameras — a feature entirely lacking on the iPad — and may score points on memory as well. The Verizon device will come with 2 GB of internal memory and a pre-installed 16 GB Micro SD card that can be upgraded to 32 GB. After buying a new card to max out memory, a Tab user would be out about $714, at current micro SD prices, and have a spare 16 GB card. The price tag for the fixed-memory 32 GB iPad at Verizon is $729.99.
DOA or Not?
Neither Samsung nor Verizon responded to requests for comment on the marketability of the 7-inch Tab in light of Jobs' remarks.
But Hazelton said it's clear Apple is trying to discourage people from taking Android tablets as serious competitors to the iPad.
"I think they're trying to leverage that to steer people towards the iPad," he said, noting that Apple had the iPod and iPhone markets largely to itself for years.
"It's been less than a year with the iPad, and you're already seeing significant competition coming to market," Hazelton said.