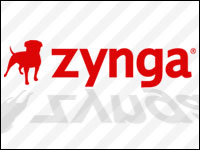 Zynga is plowing new ground with "Hidden Chronicles," a game it has launched on Facebook. Zynga is touting it as its first social hidden object game, and indeed, it is a departure from the 'Ville model that made the company famous.
It invites players to uncover hidden objects, solve puzzles, and unlock mysteries. As is typical of Zynga games, there is a heavy emphasis on the social element, with players able to help friends advance and challenge each other by finding as many objects as possible in 60 seconds.
As players progress through the game, they rack up completed quests and earn coins, thus unlocking new scenes.
Zynga did not respond to our request for further details.
'Copy and Polish'
Zynga is not taking a huge risk by embracing a new model, Tony Ventrice, lead game designer of Badgeville, told TechNewsWorld.
"The secret to Zynga's success has always been to copy and polish proven existing games," he said. "In the case of 'Hidden Chronicles,' Playdom set the standard last April when they brought 'Gardens of Time' to Facebook and many years before that, Big Fish built the genre in the casual download space, with 'Mystery Case Files.'"
It's likely Zynga will have a relatively long run with "Hidden Chronicles," Ventrice predicted. Because the game relies on content consumption, it is more likely to be sustainable over time than another 'Ville' game.
Post IPO
"Hidden Chronicles" comes on the heels of Zynga's rather tepid IPO. However, if Wall Street analysts want to get a sense of where the stock price might be headed by monitoring how well the game performs, they'll be wasting their time, Michael Pachter, managing director of equity research at Wedbush Securities, told TechNewsWorld.
"There is — and should be — no connection with the introduction of new products and the current share price," he said.
Zygna is simply expanding its footprint by offering a greater variety of games, he said. "Rather than giving us 'FarmVille 2' and 'CityVille 2,' I think it's really smart. Puzzle games are a big deal elsewhere, and I think this one will perform well."
Zygna's thinking is that if you like "FarmVille," you might not like "Empires & Allies," but you may like "Hidden Chronicles," Pachter continued.
"Similarly, if you like 'Empires & Allies,' you may hate 'FarmVille' but like the new game," he said. "They are trying to appeal to all gamers, from the spectrum of casual at one end to hard core at the other."
For example, "CastleVille" is more of an RPG-resource management game, noted Pachter, while "Empires & Allies" is more of a turn-based strategy game.
"They are segmenting into all genres, hopeful that users will play more than one game apiece," he said. "We should expect to see more games that split the difference."
Beyond Facebook
Indeed, Zynga is diversifying on many different levels.
In October, it announced plans to launch a new, independent gaming platform called "Project Z" as part of a subtle move away from its Facebook home.
At the same time, it discussed plans to expand its mobile reach, unveiling three games intended for Facebook's mobile app called "ZyngaPoker Mobile Web," "Words With Friends HTML5" and "Farmville Express."
It also gave a nod to its roots — perhaps to the relief of diehard fans — announcing nine additional games including "CastleVille."
But don't expect to see many more 'Villes come to market, Ventrice said. "The company is going to have to face a legacy of by-the-numbers iteration at the sacrifice of fostering creativity and innovation. The same games are drawing fewer users while costing more to make."