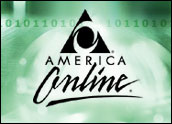 America Online today invited developers to build AOL Instant Messenger or its ICQ instant messaging service right into their games. The company released AOL Messaging Software Development Kit (SDK), which contains the tools necessary to do so.
AOL last week announced it would start offering free Web mail to entice more users and steer away from its subscription-only model. Inviting developers to add AIM or ICQ to their games is another way to try to drive traffic.
Big Audience
"The AOL Messaging Software Developer Kit offers online game developers the nation's largest instant messaging community to not only add new players to their games, but to enhance the overall player experience," Chamath Palihapitiya, vice president and general manager for AIM and ICQ at AOL, said in the company's announcement. AOL says it has 46 million subscribers between AIM and ICQ.
Adding AIM to a game will allow users to access their buddy lists and the AOL network from inside the game environment. Developers can change the look and feel of the IM service so that it blends into their game settings. The SDK also allows developers to create "bots" that aid with player interaction or offer customer service, such as real-time help. This, AOL says, will help game companies by cutting down on requests for customer assistance.
The company first did a trial run of the service with "The Matrix Online," a multi-player game from Warner Brothers Interactive Entertainment.
Networking Via Game
AOL is not the only service to do this, one analyst said.
"Adding a networking element to gaming services is the trend," Michael Cai, senior analyst, Parks Associates, told TechNewsWorld. "Such services will add a social networking element to gaming and help retain gamers."
MSN Messenger features a games subscription service that contains chess, online billiards and the word games "Wheel of Fortune" and "Upwords." AOL also offers games that can be played through AIM.
Cai said IM is not the only service being added to games in an attempt to make them more alluring.
"Online entertainment service providers are also adding links to gaming and other services to leverage the viral effect. In other words, marketing entertainment services through users themselves," he said.