The Asus U30Jc isn't going to generate long lines at retailers. It won't touch off a best-ever/wouldn't touch it war a la that *other* recently released computing device.
What the US$899 machine does do, though, it seems to do pretty well, if initial reviews are to be trusted.
The Asus U30JC weighs in at 4.8 pounds. It is 13 inches by 9 inches — 1.2 inches thick closed. It sports three USB ports, a built-in card reader and an integrated webcam and WiFi. The 13.3-inch screen is LED backlit, and the computer features Altec Lansing audio. It's powered by an Intel Core i3 processor running at 2.33 GHz with 4 GB of DDR3 memory. It is rated for 9.5 hours of battery life.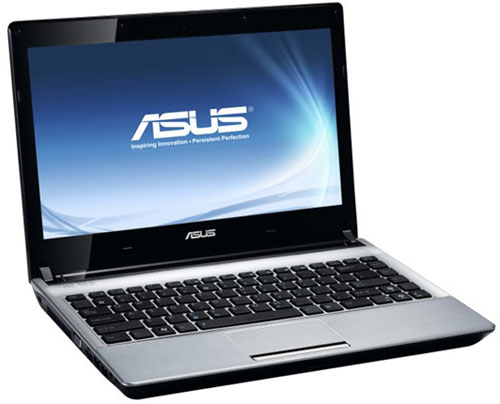 Battery Life Claims
Asus claims it can get that much life from the U30Jc because it's equipped with Nvidia Optimus technology, currently an Asus exclusive that monitors program loads to determine whether it's better to send graphics processing work to the motherboard's integrated graphics or a discrete GPU, thus saving power.
Battery-life claims are often dashed in the real world, though, and may be no exception in this case. In its review of the U30Jc, Hothardware.com found it could run full out for about two hours using the discrete Nvidia GeForce GT310M graphics, and about three using only the integrated graphics.
That said, reviewers lauded the Optimus technology for keeping performance up.
Niche Market
The U30Jc's marketing points aren't likely to draw many mainstream consumers, but they may well attract buyers who are particularly sensitive to battery life, first-adopters or gamers, Stephen Baker, vice president of industry analysis for the NPD Group, told TechNewsWorld.
"Those are the kind of people you have to find," he said, noting that the computer market is increasingly one resembling the bread aisle at the local supermarket, where one loaf looks pretty much the same as another.
"What does a breadmaker do?" He wraps it up in a nice package, touts it has more fiber, or he tells you it's cheap and it will fill you up," Baker said.
While the Asus notebook released Monday won't set the world on fire, it's the kind of thing buyers should expect to see more of, Baker said — marketing to niche users while trying to maintain mainstream appeal.
"What everybody's tryingto do in notebooks is trying to find some way to deliver some incremental value," he said. "It's more and more a niche market."