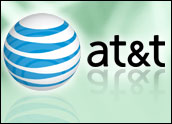 Telecommunications giant AT&T is betting US$4.6 billion that there is a big future in selling video services over the Internet.
The San Antonio-based company will offer its own version of cable television and high-speed Internet services under its "U-verse" brand, which is expected to be made available to 19 million households across the United States by the end of 2008.
New Programming
The U-verse Internet Protocol television (IPTV), dubbed "U-verse OnTheGo," is a premium service enabling U-verse subscribers to watch live news, entertainment programming, sports and weather on a PC with a broadband Internet connection for $10 per month.
U-verse services are currently available in 15 markets in six states.
The AT&T service uses IPTV by sending the data the same way an Internet provider sends Web pages. However, the major difference between cable and IPTV technology is that AT&T offers TV channels on demand.
"In today's on-demand world, customers want to be able to access news and entertainment using a variety of devices," Michael Grasso, AT&T assistant vice president of consumer marketing, said.
AT&T claims the technology allows for faster channel surfing and provides some services not available through most cable companies.
Telephone Companies Fight Back
The telephone companies have been investing billions of dollars in developing systems to compete with a cable television industry infringing on their turf by selling phone service, Mukul Krishna, an analyst with Frost & Sullivan, said.
"Since cable companies went into telephony, it is very important for telecoms to go to gain some of this market," Krishna told TechNewsWorld.
Cable companies such as Comcast, the nation's largest, have been adding phone services as a way to generate a new revenue stream. Comcast had 2.4 million phone subscribers at the end of 2006 and Time Warner Cable had 1.9 million.
Telcoms' Advantage
There are certain intrinsic advantages to IPTV over cable, including dedicated bandwidth as opposed to shared bandwidth, and it has the potential to provide video on its mobile services, said Krishna.
Cable companies have an edge in selling high-speed Internet service with about a 44 percent share of the market, according to the latest figures from the Federal Communications Commission.
The Specs
AT&T U-verse offers up to 300 TV channels, music channels, high-speed Internet, a digital video recorder that can record up to four programs and the ability to manage the services online or with some Internet-enabled wireless phones, according to the company.
Pricing ranges from $44 to $129 per month, depending on the number of channels and other television service features ordered. Local telephone service would be sold separately.