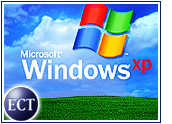 Leading intellectual property lawyers are suggesting that a U.S. District Court ruling earlier this week, which stated the word "windows" is generic and cannot be trademarked, is incorrect and probably will be overturned on appeal.
U.S. District Judge John Coughenour, in the ruling released this week in a case filed by Microsoft in Seattle against rival Lindows.com, declared there are "serious questions regarding whether windows is a non-generic name that is entitled to protections of federal trademark law."
Microsoft is appealing the ruling to the Court of Appeals for the Ninth Circuit in San Francisco.
Trademarks over Time
But leading intellectual property attorneys indicate the judge overlooked a long history of so-called generic words being embraced by authorities as properly trademarked.
"Over time, a word can become associated with a product or service such that it becomes a valuable trademark, precisely because over time it has become associated in the minds of the consuming public with that product or service," Michael P. Epstein, partner and head of the intellectual property group at Weil, Gotshal & Manges, LLP, a law firm located in New York City, told TechNewsWorld. "The beauty of trademark law is that trademarks can get stronger, or weaker, over time."
In a separate but related case filed in Europe by Microsoft against Lindows.com, a judge agreed with this line of thinking. Earlier this month, a judge in the Amsterdam District Court in The Netherlands ordered Lindows.com and its resellers "within eight days of service of this judgment to cease and desist from the infringement of the Windows trademark by using the signs Lindows, Lindows.com, and or LindowsOS."
Camel, Obsession Trademarked
The CEO of San Diego-based Lindows.com, Michael Robertson, said Microsoft is "resorting to picking countries where they will find a sympathetic court."
The small company might not have the resources to continue to pay legal fees around the world and keep up the fight. But Epstein, the intellectual property lawyer in New York, said that when a company spends a lot of money building up its trademark, its rights to the mark become stronger over time.
"Where a company does not invest in its mark, the mark can be lost or found to be abandoned," said Epstein. "Many words were plain, ordinary, generic words before companies invested in them and made them valuable trademarks — for example, Camel for cigarettes, Pilot for pens and Obsession for perfume. The words camel, pilot and obsession were all generic words and have become valuable trademarks."
Billion Spent on Brand
Indeed, that is the line of argument that is likely to prevail for Microsoft in the appeals court in San Francisco, as Microsoft is said to have spent more than US$1.2 billion on marketing the Windows brand name since 1985, when it debuted, lawyers said.
Microsoft is pursuing trademark infringement cases against Lindows.com in several other countries simultaneously, including France, Finland and Sweden.
Were the appeals court in San Francisco to agree with the ruling of the Seattle judge, lawyers said, Microsoft might lose its trademark protection for the Windows brand in the United States.
Lawyers for Lindows.com have argued that the word "windows" simply designates a part of a graphical user interface.
But lawyers said the flaw in the judge's reasoning was that he viewed the trademark as not being unique in 1985. Microsoft's lawyers, however, will argue that jurors should only view the trademark through the present-day use of the term "windows."