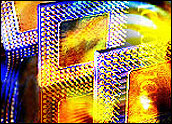 Significant growth at Chelmsford, Mass.-based Hittite Microwave has pushed the company into the top 10 suppliers of Gallium Arsenide (GaAs) chips for the electronics industry, as Sony, NEC and Eudyna Devices all slipped in the rankings, a new report shows.
Mitsubishi Electric and Toshiba, meantime, gained market share. Mitsubishi was the Japanese market leader last year in the GaAs device market, and saw "significant growth" for its mobile business as it led supply of power amplifiers to the 3G cellular handset market, according to the report by Strategy Analytics.
Most interestingly, the study said, seven of the top ten GaAs device manufacturers in 2005 were based in North America, including Skyworks and TriQuint, which remain entrenched as market leaders, accounting for 52 percent of the total GaAs device merchant market.
A Year of Change
This year "will bring some changes as well," said Asif Anwar, director of the Strategy Analytics GaAs and compound semiconductor technologies practice. "None of the European GaAs device manufacturers held a top ten position in 2005, yet we expect Filtronic to climb into this top ten GaAs device manufacturer ranking in 2006."
Asia-based foundries will also maintain growth in 2006 and 2007, according to Anwar. Demand for foundry services in some cases is coming from the traditional GaAs device companies themselves, many of which are choosing to outsource excess GaAs device production rather than investing it in upgrading existing facilities, Anwar noted.
Despite these movements, North American players will continue to cement their dominance of the GaAs device market in 2006, predicted Strategy Analytics analyst Stephen Entwistle. "They supply the majority of GaAs devices to the strategically important handset market, as well as to other markets utilizing GaAs devices," he explained.
The market for semiconductor substrates is seeing changes too, the study claimed. Kopin, Hitachi Cable and IQE were the top three merchant suppliers of epitaxial material in 2005, as demand for GaAs substrates jumped 44 percent. Healthy demand, linked with tight supply, will dramatically increase revenues for merchant suppliers. The total semi-insulating (SI) GaAs epitaxial substrate market will be worth US$487 million in 2010, Strategy Analytics research indicates.
Different Leaders
New Asia-based vendors have established themselves as "viable alternatives" to North American and Japanese suppliers in 2005 and will continue to threaten the dominant suppliers, said Anwar.
"Year-on-year, the combined output at VPEC and MBE Technology increased 145 percent in 2005. The two companies accounted for 15 percent of SI GaAs epitaxial merchant supply," Anwar added.
The researchers expect to see continued growth across the whole industry and the Asia-Pacific suppliers will be at the forefront of the growth this year.
"We will see some significant shifts in market share in 2006. In particular, IQE's acquisition of the Emcore GaAs epi business will challenge market leaders, Kopin and Hitachi Cable," said Entwistle. "Also, VPEC and MBE Technology are well positioned to take advantage of ramps at GaAs device foundries in their region which could see them gain market share in 2006."
Not every semiconductor market niche is growing, however. The German semiconductor market slipped 2 percent in July as compared to the previous month, and recorded a year-on-year decline of 5 percent, according to the German Electronics Industry Association (ZVEI). Total sales for the first seven months of the year, meanwhile, slid by 3 percent compared to the same period last year, ZVEI said.
The book-to-bill ratio, meantime, worsened to 0.99 percent in July from 1 percent in June. The trade association said that if significant recovery in the microprocessor industry does not happen within the succeeding months, the German chip industry outlook will continue to register weak, if not negative, sales growth for the rest of the year.