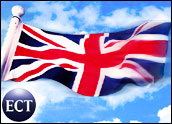 In another attempt to slow the spread of computer viruses, the British government has set up a Web site that offers to alert citizens when serious Internet security problems are making the rounds.
The IT Security Awareness for Everyone site (www.itsafe.gov.uk) will offer the alerts via e-mail or text message and will also give advice on data protection.
The government will get the information from its NationalInfrastructure Security Coordination Center (NISCC), which will have staffdedicated to sifting through the many alerts issued by security companies toidentify the ones that have potential for the most widespread damage.
The British effort will focus on security problems that threaten to attackmillions of users, which the government estimated will come up 6 to 10 times ayear.
US Efforts
Since September 2003 the United States has operated US-CERT (United StatesComputer Emergency Readiness Team; www.us-cert.gov) through the Departmentof Homeland Security. The team's alerts are published through an RSS feed or canbe viewed as RDF files.
US-CERT offers a current activity page that lists threats, describes themand offers solutions for getting rid of infections. The page was lastupdated yesterday with new information on W32/My Doom. Computer users canalso use the site to report security problems or vulnerabilities that they may discover.
In addition to federal efforts, all of the private antivirus vendors offere-mail alerts on new viruses. Companies can also pay for advisories onvulnerabilities and exploits that include how to handle potential exposure.
Most Still Unprotected
But while these efforts help, they will not eliminate the spread of computermalware, one analyst said.
"The main goal of a virus is to infect as many computers as possible. Consumer PCs, which are largely unprotected, are ideal for achieving mass propagation," Peter Firstbrook, program director at Meta Group, told TechNewsWorld. "Lots of research has shown that no matter how educated users are, they still can't resist opening the files people send to them."
Only 25 percent of consumer PC owners have some kind of antivirusprotection, Firstbrook said.