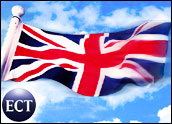 It was trouble enough when Sony released "Resistance: Fall of Man," a video game that includes shoot-outs between people and aliens that take place within Manchester Cathedral.
To give the game an award is salt in the wound, says the dean of the cathedral.
The Very Rev. Rogers Govender is upset that the game has been nominated for an award by the British Academy of Film and Television Arts (BAFTA).
"It is a disgrace that 'Resistance: Fall of Man' has been short-listed for a BAFTA," said Govender. "Sony has admitted that it did not have permission to film or use Manchester Cathedral in its computer game and said, and I quote, 'We are confident that there is no legal requirement for us to seek such permission.'"
Condoning Bad Behavior
The academy should not be seen as condoning the use of historic buildings as settings for virtual violence, Govender said. The sites are protected by copyright, he suggested, adding that those who make them the settings for shoot-outs might be liable for any real-life violence that subsequently takes place.
Govender and other cathedral leaders are demanding BAFTA withdraw the game from its nominations list.
In the Sony game, players — acting as American soldiers — fight aliens that are invading Earth. "Resistance: Fall of Man," a PlayStation 3 title, is one of seven games on BAFTA's short-list for its PC World Gamers Award to be granted in London later this month.
Round Two
Govenders' reaction to the award nomination is not the first time the Church of England has spoken out against the Sony game. Four months ago, the church demanded an apology from Sony.
In his latest statement, Govender said "there was widespread disgust at the virtual desecration of Manchester Cathedral" and noted the church "asked Sony to sign up to some digital guidelines; asking them to respect our sacred places of prayer, asking them to get permission from those who are responsible for our historic buildings and to not assume that interiors are copyright free."
The dean said Sony's response "was very limited and as such other churches, cathedrals and historic buildings may be at risk of exploitation."
At one point, Sony issued a statement noting "Resistance: Fall of Man" is "a fantasy science fiction game and is not based on reality." The company explained the game takes place "in an alternate and mythical version of Europe in the 1950s, in which the enemy are strange looking alien invaders seeking to destroy humanity."
Sony also said it believed it sought and received all permissions needed. However, it didn't pull the game from distribution as requested by Govender.
Priceless Publicity
Indeed, while some gamers have said they found "Resistance: Fall of Man" to be a mediocre game, and questioned whether it deserves the BAFTA short-list, the grumbling by Church of England leaders is probably increasing game sales, said NPD analyst Chris Swenson.
"Companies love non-traditional forms of advertising like this," Swenson told TechNewsWorld.
While church leaders' unhappiness that a cathedral was used as the setting for the game is understandable, Swenson suggested that making a public fuss over it is likely to backfire. "To me, it just seems like a bad move," he commented. "Just let it go. The game will run its course. Ignore it. No one would have ever paid attention to the fact that they used an exact replica of their cathedral."
No Longer a Fringe Hobby
The fact that church leaders are now aware of, and care about, the use of buildings and building interiors in games, is further proof that computer games are no longer fringe forms of entertainment, said Parks Associates analyst James Kuai.
"I think it's an indication that gaming is becoming more and more of a mainstream media," Kuai told TechNewsWorld. "Gaming is becoming so much a part of the mainstream media that even the Church of England was aware of this one."
However, Kuai wasn't so sure about Swenson's assertion, that any publicity is good publicity. "Certainly, of course, it's publicity for the game," he said. "Nevertheless, it's negative publicity and I don't know if people on the conservative side will be hesitant to buy the game or not because of that."