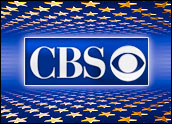 Cnet tech reporter Greg Sandoval resigned Monday, protesting parent company CBS' ban on the publication's planned review of Dish's Hopper DVR service.
CBS no doubt found itself in a maddening position: The Dish service is equipped with its Auto Hop ad-skipping technology. CBS and several other broadcasters filed suit against Dish last spring, alleging that the technology infringes their copyrights. Dish countersued the broadcasters.
Still, assuming published accounts of the Cnet controversy are accurate, it appears CBS blurred the lines of editorial independence, a claim that Sandoval himself made on Twitter.
'Heavy Handed'
CBS reportedly banned all reviews of Dish products on Cnet. Perhaps most damning of all, the network also banned Cnet from giving the Hopper its "Best of CES" award, which the publication apparently was poised to do.
Dish wasted little time decrying the decision. It released a statement saying the Hopper had been disqualified from Cnet's Best of CES "at the last minute" because of the pending litigation.
The Hopper was a finalist in the contest before it was disqualified, said Dish. It proceeded to question Cnet's editorial independence, calling CBS' tactics "heavy-handed."
'Foolish Mistake'
The journalism community quickly decried CBS' actions.
Ordering Cnet not to publish a story because of ongoing litigation was "a foolish mistake," said Paul Levinson, professor of communication and media studies at Fordham University.
"The essence of journalism is that it be objective and independent of all business involving the journalistic medium," Levinson told TechNewsWorld. "CBS, as one of the great founders of broadcast news, should understand that principle better than most. William Paley, founder of CBS, helped promulgate that principle."
Nor were critics particular impressed by the distinction that a review — not news — was banned.
"Cnet's editorial products are not the reviews it posts but the integrity and independence on which the content is based," Rich Hanley, associate professor and director of the graduate journalism program at Quinnipiac University, told TechNewsWorld.
"The decision by CBS undermines the credibility of Cnet and hence the profitability of that unit," he said. "CBS should simply append reviews of products or companies with which it has legal entanglements with a simple disclaimer stating that fact."
CBS has described the event as isolated and said its decision was due solely to the litigation.
"The product in question is not only the subject of a lawsuit between Dish and CBS, but between Dish and nearly every other major media company as well," CBS said in a statement provided to TechNewsWorld by spokesperson Rosabel Tao.
"CBS has been consistent on this situation from the beginning, and in terms of covering actual news, Cnet maintains 100 percent editorial independence, and always will," CBS maintained.
Be Free as a Blogger
Presumably CBS and Cnet presented this argument to Sandoval, and he followed his conscience. That is how it goes in the industry now, said Christopher B. Daly, associate professor of the Boston University journalism department.
"The fact is — as I argue in my recent book Covering America — as soon as a journalist goes to work for anyone else, there is a loss of some degree of editorial freedom," he told TechNewsWorld.
"Only if you blog or self-publish or post video directly online can any journalist claim to be totally free."