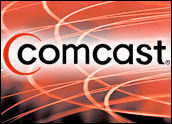 Taken aback by the intense outcry that arose over reports that it blocked or slowed down traffic to peer-to-peer file-sharing Web sites, Comcast has graciously offered to police itself.
The company will begin testing technology fromPando Networks that's designed to smooth the journey of BitTorrent data through its pipes.
In addition, Comcast and Pando have called for a P2P Bill of Rights and Responsibilities. As to what rights consumers would have under such a document, they have yet to be determined. The two companies intend to collaborate with other Internet service providers, P2P companies and content providers to set a framework.
The bill would clarify what choices P2P users would have and what would be in their control — their own computers' resources, for example — as well as establish the processes and practices ISPs should use to manage P2P applications running on their networks, according to the companies.
Net Neutrality Nerves
Comcast appears to be borrowing from the playbook used by beleaguered industries the world over. When unsavory new regulations or laws loom, offer to self-regulate.
Lest there be any doubt that Comcast wants to set the tone and parameters of the debate, CTO Tony Werner makes that perfectly clear: "Working together, Comcast and Pando can help lead the discussion about what consumers should expect in terms of a 'P2P Bill of Rights and Responsibilities' for P2P users and ISPs."
While Comcast is still in control — at least, for now — there's some irony in its current predicament. Until several months ago there was little danger that net neutrality legislation would pass — until, that is, Comcast gave advocates heavy ammunition to support their lobbying efforts.
Last fall, The Associated Press reported that Comcast had been interfering with customers' file-sharing activities by masquerading as users and interrupting P2P connections.
Comcast initially denied the allegations. However, it cooperated with the Federal Communications Commission investigation that followed. Indeed, that cooperation was perhaps over-zealous; Comcast reportedly bused in paid supporters to fill seats at a public hearing in Boston, effectively barring its critics from attending the event.
Keeping Regulators at Bay
Through establishment of a bill of rights, Comcast hopes to keep Congress at bay and limit any new FCC pronouncements on net neutrality. To date, those have been fairly light, T. Barton Carter, a professor of communication and law at Boston University, told TechNewsWorld.
He pointed to a couple of potential problems with self-regulation: One, Comcast hasn't been policing itself until now. Two, there is a strong incentive for the cable provider to block certain traffic, especially if that traffic is a competitive threat.
"Delivery of movies over the Internet, for instance, can compete with its services," Carter said.
That said, Comcast and other ISPs need to have some control over their networks, he granted, to keep out viruses and for other maintenance reasons. Also, "government regulation is by definition slow, and you tend to get a situation where the technology is moving faster than the regulation."