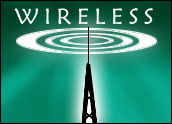 There are increasing signs of weakness in the U.S. wireless voice market, with the average revenue per user (ARPU) for voice services dropping 8 percent during the last year — and data services failing to make up the gap, according to a new report.
The study by Boston-based Strategy Analytics, "Wireless Operator Performance Benchmarking Third Quarter 2005," is conducted quarterly, and tracks the operational and financial performance of 61 wireless carriers which account for more than 60 percent of global wireless subscription.
US Hamstrung
The data suggests that despite strong subscriber and revenue growth in emerging markets, the U.S. wireless market is starting to be hamstrung by increasing weakness in the voice market. "The last two quarters have seen U.S. wireless voice metrics move to a new rate of decline," said Phil Kendall, director of Strategy Analytics' global wireless practice and author of the report, in an e-mail to TechNewsWorld. "The decline in per-minute voice revenues continues."
Kendall said that per-minute wireless rates plummeted "from 14 to 18 percent in 2003 to a new low of 22 to 24 percent." Voice revenues are declining even faster, "falling from three to five percent in 2003 to eight percent today," said Kendall.
For many years, the U.S. was a sterling case study for operators wanting to know how to increase wireless subscribers while still growing average revenues and margins. But that is no longer true.
Revenue Shortfall
"Data just cannot make up this shortfall at present," said David Kerr, vice president of Strategy Analytics' global wireless practice. "While most other regions are seeing data ARPUs struggle to grow, the U.S. is at least posting annual growth here in excess of 50 percent. But even this growth rate is down significantly from recent quarters."
Kerr said the carriers will need to work hard to reverse these trends and avoid falling into the same trap as Western Europe where margins have faltered over the last 18 months.
Other market analysts see trouble in the wireless market for different reasons. RBC Capital Markets last week changed its 2006 forecasts for Sprint Nextel to account for its planned acquisition of Alamosa Holdings.
The research firm now estimates revenues of US$44 billion and earnings of $14.3 billion, down from estimates of $44.3 billion and $14.33 billion. RBC raised its 2005 earnings per share (EPS) estimates on the carrier, from 53 cents to 85 cents, reflecting pro forma adjustments to EPS for the first three quarters of the year.
The firm, however, rates Sprint at "outperform" with a $33 price target.
One reason that Sprint may be outperforming other carriers is that it is offering more than just voice services. Sprint recently announced the arrival of full-length films, TV shows, concerts and comedy programs to customers' mobile phones.
Tapping a Trend
The company is tapping into the growing trend of mobile video content, allowing subscribers to download movies and programs to their cell phone for as low as an additional $6.95 per month.
Some telecom companies are suffering seriously in the fast-changing marketplace. Manitoba Telecom Services is responding to the pending loss of revenues by cutting 750 to 800 jobs by mid-2006, the company said.
The Winnipeg, Canada-based company employs 6,600 — split roughly evenly between its Manitoba division and the national division, the former Allstream that MTS bought for $1.7 billion last year.
Manitoba Telecom Services said that its overall cost-cutting effort, called the transition phase two plan, will save at least $100 million in expenses over the next two years.
The company's chief executive Bill Fraser said this round of downsizing is going to position the company for profitable long-term growth after next year.
"The actions we are taking are going to bring our national and regional organizations together and enable us to operate more effectively and as a more unified force in the marketplace," Fraser said in a conference call with reporters recently.