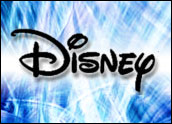 Walt Disney is adding steam to Sony's Blu-ray Disc push with its plan to release nine films in that format.
Beginning Sept. 19, Buena Vista Home Entertainment will start releasing select titles, including Walt Disney Pictures' "Dinosaur" and "Eight Below," on Blu-ray. Those two movies will feature exclusive high-definition short films, called Blu-Scape, which were inspired by the movies and shot by Louie Schwartzberg, who directed "America's Heart and Soul." Miramax Films' "Jay and Silent Bob Strike Back" and "The Great Raid" also will be released in September.
Together, the four films mark the first wave of what BVHE says is an ongoing release strategy to support Blu-ray.
A second wave of movies will be available on Oct. 17, including Walt Disney Pictures' "Glory Road" and "Haunted Mansion" — both featuring Blu-Scape, Touchstone Pictures' "Dark Water" and "Gone in Sixty Seconds" and Dimension Films' "The Brothers Grimm." Most of the films will be available for US$34.99.
'Endless Possibilities'
"The Blu-ray Disc represents a major technological breakthrough in our industry, and just as DVD revolutionized home entertainment, the Blu-ray Disc promises to deliver a new and unparalleled consumer experience," said Bob Chapek, Buena Vista Home Entertainment president. "The possibilities are endless and we've just begun to bridge the future of this exciting new paradigm."
At launch, the nine Blu-ray titles will feature advanced menus that customers can navigate while the movie is still playing, as well as layering coating technology that provides a scratch-resistance surface. Interactive features, personalized chapter selections and online capabilities, which will allow Web users to connect to live events hosted by the studio, are in the works.
Sony's Advantage
The move is a terrific advantage for Sony in the battle between Toshiba's HD-DVD format and Sony's Blu-ray, Brian O'Rourke, senior analyst at In-Stat, told TechNewsWorld.
"It's a process that's playing out right now," he said. "The studios are trying to determine which Blue Laser standard they will want to back and some of them are hedging their bets on going with both. Disney has a lot of content, particularly quality children's content. It enhances Sony's position. They're key."
Buena Vista joins Warner Home Video, Sony Pictures Home Entertainment, MGM, Lionsgate, Paramount Home Entertainment and 20th Century Fox in supporting the Blu-ray format. Universal Studios Home Entertainment, Paramount and Warner are releasing HD-DVD products.
"These are incredibly exciting times since we are in an era where the consumer has growing control over the delivery of their entertainment choices, including packaged media," Chapek said. "We are confident that the Blu-ray Disc will be the high-definition choice for the home entertainment future."