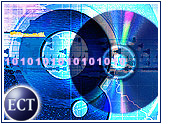 The Better Business Bureau this week issued a national warning about 321 Studios, a developer of DVD copying, backup and repair software that is causing controversy in U.S. federal courts and in Hollywood.
The BBB, a nonprofit consumer advocacy group, issued the consumer advisory against the St. Louis, Missouri-based company in response to customer complaints.
In a statement provided to TechNewsWorld and other journalists, 321 Studios said it has processed 150,000 rebate requests since January 2002, and that the complaints since then represent "only 0.05 percent of the rebates … sent to customers."
This statement matches the story the developer told the BBB.
The BBB said 321 Studios claimed the complaints were made by only a small percentage of its clientele, but that "every effort is made to track and answer every case, usually with 100 percent satisfaction."
Complaint Volleys
The BBB reported there were "more than 70 complaints" in the last two years about 321 Studios, including alleged failure to provide rebates, substandard customer service and disabled software.
As an example, the advocacy group said a consumer in Florida complained that it took five months to receive a US$30 rebate from 321 Studios — and that "it took contacting the Better Business Bureau to finally get it."
Meanwhile, a Californian told the BBB that although he sent in paperwork for a $40 rebate last December and e-mailed 321 Studios several times, he never heard back from the company.
Rebate Rationale
However, officials at 321 Studios said one-third of customers who complained about not receiving their rebate were rejected for improperly completing the rebate form, while another third moved and did not receive their check or "mistakenly threw it away" when it arrived in the mail.
Other checks were delayed because of the volume of rebates generated during the holiday season, the company said.
"We apologize," 321 president and founder Rob Moore said in the statement.
Additionally, 321 this week suggested customers could speed the process by entering their rebate information online at http://rebates.321studios.com.
Antipiracy Battles
Amid its consumer skirmishes, 321 Studios also has been fighting Hollywood over its DVD-copying software, which movie studios say violates the 1998 Digital Millennium Copyright Act (DMCA). The DMCA bars software from circumventing antipiracy measures built into DVDs.
Courts in California and New York have ordered 321 to stop marketing its software, but the developer is appealing the rulings, arguing that its products simply guarantee consumers legal "fair use" of DVDs they have bought, including the ability to create backup copies.
The company filed its appeals in the 9th U.S. Circuit Court of Appeals in California and the 2nd U.S. Circuit appellate court in New York.
The software developer argues the DMCA is "unconstitutional," if that term is interpreted to mean consumers cannot use electronic tools to make copies of intellectual property, such as movies, that they already own.
Moreover, the company argued in legal briefs, the order prohibiting 321 Studios from selling its software was an "unlawful prior restraint on 321 Studios' free speech rights by prohibiting 321 from speaking out about its products."
Legal Precedent
There is precedent for some of those arguments, according to the company.
In a federal case, Chamberlain Group, Inc., v. Skylink, another district court concluded that the DMCA did not prohibit the sale of a universal garage-door-opener remote control, even though the device bypassed encryption.
"The Chamberlain Court upheld the garage owner's right to open his own garage door, and 321 similarly argues that lawful purchasers of DVDs have the inherent right to unlock their DVD's encryption to access the DVD's contents," said a statement by 321 Studios.
However, the federal court that ruled in the Chamberlain case is equal to the federal courts ruling in the 321 case. Therefore, its opinion is persuasive but not binding, in accordance with federal rules of precedent.