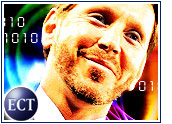 The European Union this week heard arguments from lawyers for Oracle, which is seeking to acquire PeopleSoft, but won't rule on the issue until May 11th, TechNewsWorld has learned.
Regulators are looking at the financial and human-resources software market throughout Europe — a business applications software niche dominated by Oracle, PeopleSoft and SAP.
As often happens with government probes, the net is widening.
"The initial one-month investigation has shown that the combination of two of the largest competitors in the market merits further analysis, especially as the number of key players would be reduced from three to two — Oracle and SAP — in certain applications markets," the office of EU antitrust chief Mario Monti said in a statement.
Hearings in Brussels
The hearings in Brussels, Belgium, are being led by EU antitrust chief Mario Monti, who late last month announced a decision damning Microsoft for how it has bundled Windows Media Player and other software. Now Monti is faced with viewing a different segment of the IT market in which Microsoft isn't a real player.
The hearings lasted two days. Lawyers, as well as customers and competitors of PeopleSoft, made presentations.
Regulators are said to be worried that a merger of Oracle and PeopleSoft would dominate the market for large corporate computer systems, such as customer relationship management and financial management software used by major firms.
Customers and rivals of Oracle spoke at the closed-door hearing yesterday, including Emerson, which said it supports the merger. But ING Group, a Dutch banking conglomerate, said the deal is worrisome, according to a published report.
Free Marketers Flustered
SAP, the biggest business software developer in Europe, agreed with many of Oracle's arguments. The company is said to concur that the European Commission — the regulatory body heading the investigation — defined the market too narrowly.
SAP and Oracle both believe that the EC is exaggerating their respective market share, and that companies like Navision, a division of Microsoft, as well as Siebel Systems and SSA Global Technologies, should be included in market statistics for this niche.
The scrutiny that Oracle is receiving overseas — and in the United States — ruffles the feathers of some free-market economists, including Richard W. Rahn, an adjunct scholar at the Cato Institute.
In a recent Cato report entitled "Markets and Monopolies," the libertarian economist said that "able bureaucrats" seek out and define monopolies where none may actually exist, and create concern where there need not be worry.
Justice Complaint Called 'Nonsense'
"Oracle made a bid to buy another large software company last year, PeopleSoft. The Justice Department put a hold on the merger, claiming it might monopolize a subset of the software market, called business application software," wrote Rahn.
"The Justice Department claimed the German company SAP and Oracle would be the only major competitors in this software sub-market, even though Oracle would still be No. 2. I do not know if the merger makes economic sense for the stockholders of Oracle and PeopleSoft, but as an economist, I do know the Justice Department complaint is nonsense."
Rahn said he believes there are "many companies" that sell business application software. Also, he added, there is no problem with market entry or consumer choice, and thus there should be no antitrust scrutiny of these kinds of deals.