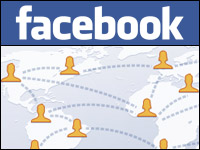 At least one U.S. Senator wants the FTC to investigate. Notable leaders in the tech sector have begun talking about dropping out. Millions belong to groups complaining about it. Now, European privacy advocates are on Facebook's case, arguing the company's latest round of privacy adjustments are not only wrong-headed, but may run afoul of European privacy laws.
The company seems to be making efforts to mitigate the bad publicity that the fracas has generated. For instance, Facebook's vice president for public policy, Elliot Schrage, took to The New York Times Wednesday to argue the company isn't the privacy-hating monster some have made it out to be, and to hint that changes are coming.
However, will the changes be enough to satisfy the European authorities, who want a simple, fully opt-in system that doesn't make any use of a member's information without clear consent?
"They'll have to do something," Greg Sterling, an independent analyst and contributing editor for Search Engine Land who follows Facebook's ups and downs, told TechNewsWorld. "But they're not likely to do anything significant until they feel like the costs of doing noting are greater."
Hook 'Em
With 100,000 Web sites hooked into Facebook through various mechanisms and little evidence defections among high-profile tech figures are affecting the site's core under-35 user base, the cost hasn't yet escalated, Sterling said.
The European complaint to Facebook comes from the Article 29 Working Party, a coalition of European data protection agencies. It's part of the same group that last month complained to Google about its privacy practices.
The group's letter urges a default opt-in policy in which all data is restricted to contacts the user has chosen and that any access — by search engines, for instance — must be at the user's explicit direction.
The group also complained that Facebook policies that allow third-party applications to harvest information from their users' friends lists may well violate privacy laws if those uninvolved friends haven't given their "free and unambiguous consent" to having their data shared.
Facebook did not respond to a message left with its media relations department seeking comment on the letter. Efforts to reach a spokesperson for the Article 29 group were not successful.
Pushing the Envelope
In response to user questions submitted to The New York Times, Schrage said Facebook is well aware that it has upset some users. Some of the problems, he said, are the result of poor communication by the company, and he promised Facebook would increase efforts to make it easier for users to understand privacy policies.
The company will work to make privacy tools easier and simpler and will reevaluate its pace of change, he added, also promising unspecified upcoming changes that will improve how the site tells its members about new changes.
Facebook's approach to this controversy mirrors previous instances that have upset users, tech analysts and regulators, Sterling said. In those cases, the company has pushed the envelope and only relented once pressure became unbearable.
The current controversy is costing Facebook precious good will, and the company will have to repair the damage somehow, he added. However, it's likely that even if it relents, many of the same issues that are upsetting some users now will return later.