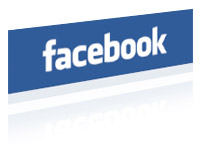 Facebook this week launched a feature that allows users to save content from their News Feed that they might want to read or watch later.
Called "Save," it is designed help users who may be inundated by links to articles, music clips and videos to separate the wheat from the chaff.
"Every day, people find all sorts of interesting items on Facebook that they don't have time to explore right away," Jessie Baker, a spokesperson for Facebook, told TechNewsWorld. "Now you can save items that you find on Facebook to check out later when you have more time."
Users who see something intriguing — say, a link to an article, a new restaurant where a friend checked in, or a movie, TV or music clip — now can choose the Save option in a dropdown menu in the upper right-hand corner of a post.
Saved content is stored by category within a user's Facebook account. Facebook might occasionally remind users that they've got items waiting to be read or viewed.
A user's saved items will stay private unless they choose to share particular links with their friends.
Not the New Instapaper
Facebook's Save feature appears to be similar to popular apps like Instapaper and Pocket, which allow busy social media users who want to quickly skim sites the chance to save more time-consuming content for later.
There are a few key differences that separate Facebook's tool from those apps, though.For one, Instapaper lets users add links to save for later from across the Web — for instance, from a Twitter feed, or to an article a colleague mentioned in a meeting.
Save is accessible only via Facebook, which means the saved content can be viewed only when users have a Web connection. For many Instapaper and Pocket users, the beauty is that they're able to access material when they have loads of time but no Internet connection — say on a subway or a plane.
More Facebook for Everyone
Still, it's an important and much-needed update to the Facebook platform, as is any new feature that can create a more engaged user base, said Greg Sterling, founder of Sterling Market Intelligence.
"This is a potentially very significant feature for Facebook, making it more useful and potentially changing the way that people interact with content on Facebook," he told TechNewsWorld.
"The inability to save content or return to particular pieces of information or posts has been a deficiency in the user experience which this addresses directly," Sterling said.
It's a feature that the company should continue to develop in order to draw more eyeballs and advertising dollars, said Internet marketing expert Brian Carter.
"This is smart," he told TechNewsWorld. "Many times I want to go back to something but can't find it. But they need more — better search that finds content you may have seen but not saved. Facebook's News Feed algorithm disappears things you didn't click on, but that doesn't mean it didn't stick in your mind."