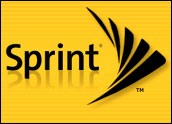 Sprint last week unveiled a mobile hotspot designed to satisfy all the wireless needs of a consumer in one 4.7 x 4.7-inch device.
Sprint LivePro, which went on sale Friday, is a multifunctional device that acts as both a mobile hotspot and a mini projector. Users connect via Sprint's 4G LTE Spark network — the company's enhanced LTE service that launched last October — or through its WiFi network. Once connected, the LivePro can power up to eight WiFi-enabled devices at once.
The LivePro is 1.1-inches in height and has a 4-inch touchscreen. It runs Android 4.2.
The LivePro can serve as a mini projector with a 10-inch to 10-foot display. It has audio capability built into it, as well as a headphone jack that can connect to other speakers.
It comes equipped with 1 GB of RAM, Bluetooth connectivity and 4 GB of internal memory. The LivePro can serve as a backup power supply when mobile phones need a charge.
It retails for US$449.99. Data plans start at $34.99 per month for 3 GB, and increase to $49.99 for 6 GB and $79.99 for 12 GB.
More Out of a Mobile Hotspot
The LivePro is an ambitious effort by Sprint to offer a product with capabilities that go above and beyond the typical mobile hotspot, said industry analyst Jeff Kagan.
"This is a pretty powerful new device in the wireless space," he told TechNewsWorld. "There are other tiny projectors on the market, but they do not have a wireless connection. This combines a projector and is connected to the Sprint network. This gives the user the ability to download files from anywhere and display them onscreen for their presentation."
Spint seems to have recognized that if it's going to offer a hotspot, it better make sure it's equipped to handle the expanded needs of today's wireless consumer, said Ritch Blasi, senior vice president of mobile and wireless at Comunicano. That means catering to the growing number of consumers who rely on mobile device to do business on the go.
"The ability to have eight users tap into the device is just about right," Blasi told TechNewsWorld. "This would be great for salespeople to have on the road."
Of course, that means Sprint is trusting its network to power those consumers, which could be a big gamble, he added.
"The only concern is 3G/4G coverage, which may or may not impact how the device operates," Blasi pointed out.
Gunning for More
Expanding its offerings is a smart way for Sprint to snag new customers in the super-competitive wireless space, said Kagan.
"As Sprint rebuilds it's network from the ground up, it is starting to offer some new and unique offerings and features," he said. "This was what Sprint said their wireless future would look like."
The LivePro may not be Sprint's ticket to the top of the market, but it could be a solid step on its path to make its service more attractive to some enterprise consumers, said Blasi.
"Melding the hotspot with the projector offers employees a virtual conference room that takes full advantage of what we expect from mobility," he noted, "and consumers can use it to immediately share their latest Facebook or Instagram postings, or just about anything, with groups of friends or families. Sprint LivePro could be a differentiator for businesses and consumers."